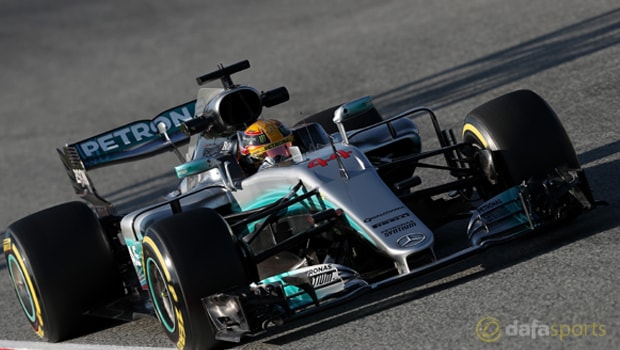 Lewis Hamilton has welcomed a potential Formula 1 challenge from Ferrari this season and insists Mercedes are up for the fight.
The British driver was forced to settle for second place behind Sebastian Vettel in the season-opening Australian Grand Prix in Melbourne.
The German showed superior pace throughout the race after Hamilton had dominated practice and qualifying to take pole position.
Having relinquished his drivers' title last year at the end of a thrilling season-long duel with now retired Mercedes team-mate Nico Rosberg, Hamilton says he welcomes the renewed rivalry with Ferrari and Vettel.
Hamilton said: "It is going to be a close race. I truly believe we can beat them. It's great to see Ferrari there.
"It's good we had this close battle. I'm looking forward to the next."
Whilst admitting he was not pleased with the first weekend of the new season, Hamilton is not about to make any rash judgements after just one race. "I wouldn't say I'm happy. But all things in perspective.
To see where we have come from, with massive rule changes and to come here and be battling so close for a win and missing out marginally, there are a lot of things to be proud of," he added.
"We could have won the race but I gave it everything I could and you can't do more. Take the strength of the weekend."
For his part, four-time world champion Vettel is also seeking to remain very much grounded with a long season ahead.
"There is a long, long way ahead. We have a lot to prove still but for now we are just happy," he said.
"It is March now. I know people start to get excited but it is our job to work and I am much happier if we are working now and not talking."
Vettel is 2.05 to win the Drivers' Championship this season while Hamilton is 1.91.
Leave a comment