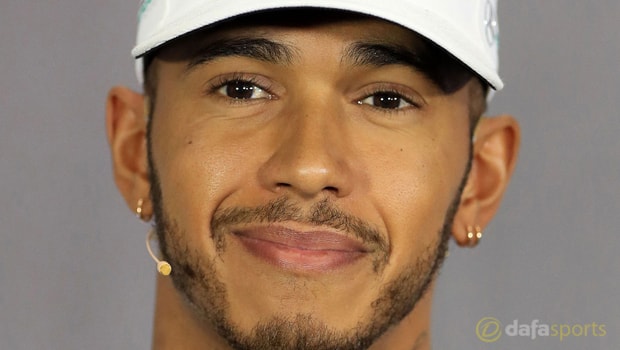 Championship leader Lewis Hamilton says he will be sticking to the formula that has allowed him to move clear of Sebastian Vettel in their Drivers' Championship struggle.
The Mercedes ace trailed four-time world champion Vettel by 14 points in midsummer but he now holds a healthy lead of 28 points going into the final six races of 2017.
The Briton's hat-trick of wins since the summer break has helped him build an advantage over Vettel that is now in excess of one race victory.
Three-time champion Hamilton has also matched his best career run of 19 consecutive points finishes with his last retirement coming via an engine blow-up while leading in Malaysia last year.
He says he has no intention of changing his tactics as the season hurtles into the home straight, starting next weekend back in Malaysia.
"It's working," Hamilton said. "It's a perfect balance of being aggressive and cautious at the same time.
So, the formula works at the moment, so I'll just continue with it. Right to the last race."
The next month could be crucial in the battle between Hamilton and Ferrari's Vettel as there are a total of 100 points up for grabs across a pair of back-to-back races, Malaysia-Japan and USA-Mexico.
Hamilton is one of only two drivers on the grid with a 100 per-cent finishing record in 2017 and that added reliability is key, he says.
"Coming from last year, for example, where there were lots of mistakes, this is a year I try to make sure that, if I'm going to grow anywhere, in any space, that's going to be it," he said.
"And focus on not making any mistakes seems to be working." Hamilton is 1.15 to win the Drivers' Championship, with Vettel now 5.25.
Leave a comment