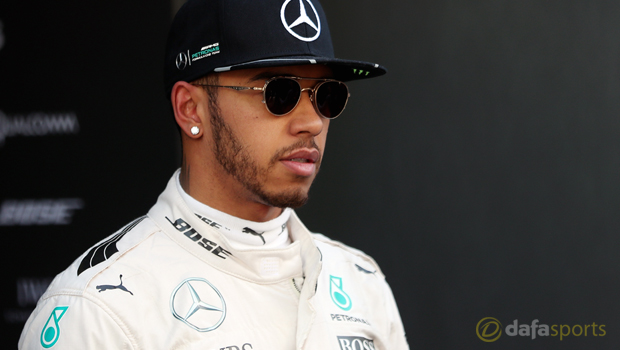 World champion Lewis Hamilton has vowed to accept the challenge before him in the Chinese Grand Prix after he was issued with a five-place grid penalty for Sunday's race.
Hamilton will start the third race of the new season no higher than sixth on the grid after Mercedes decided to change the gearbox in his car following damage sustained in Bahrain last time out.
Under regulations, F1 gearboxes must last for six consecutive race weekends meaning Hamilton was hit with a punishment for the infringement.
The British driver has suffered a frustrating start to the defence of his title. Despite starting in pole position at both the Australian and Bahrain Grand Prix, Hamilton has been eclipsed by his Mercedes team-mate Nico Rosberg, winner of both races.
Rosberg has now won his last five races and will be feeling ultra-confident with the knowledge that Hamilton cannot make the first two rows of the grid in China.
Hamilton has accepted his punishment and vowed to overcome the setback as he seeks a hat-trick of wins in China following his recent successes that brought his career tally to four wins in Shanghai.
"It has been a good track to me for many years so I feel good coming here," Hamilton told Sky Sports. "Naturally when you arrive in Shanghai and find out you're already going to be starting five places behind wherever I qualify is a kick in the goonies, but you just take it.
"Challenge is another opportunity to arise, rather than looking at the glass half empty, look at it half full."
Hamilton already trails Rosberg by 17 points in the Drivers' Championship and he will line up on Sunday with a career-record of just one Grand Prix win from a starting position outside of the front two rows on the grid.
Rosberg is 2.00 to win the Chinese Grand Prix, while Hamilton is 2.60 and Sebastian Vettel of Ferrari is 5.50.
Leave a comment