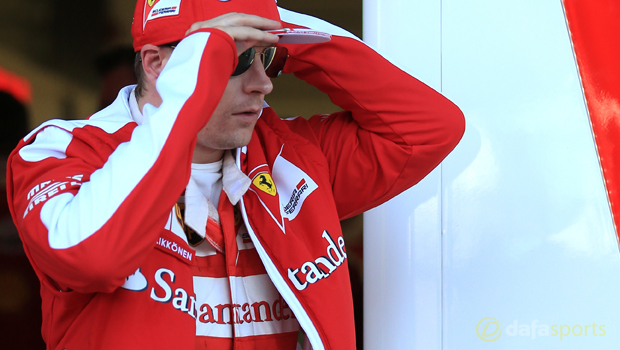 Kimi Raikkonen insists Ferrari should be looking to close down leaders Mercedes rather than worry about staying ahead of Red Bull.
Ferrari are second in the Constructors' Championship but trail Mercedes by 131 points and hold just a six-point advantage over Red Bull.
Raikkonen is third in the drivers' standings and Red Bull's Daniel Ricciardo splits the two Scuderia stars as Sebastian Vettel is in fifth spot, while Ricciardo's team-mate Max Verstappen is the only non-Mercedes driver to win a GP after 10 races.
It seems as if Ferrari are locked in an intense battle for second and their silverware are hopes growing increasingly unlikely with each passing race, but Raikkonen insists the focus should still be on chasing down Mercedes.
"I don't think it's the right thing to go and defend something," he said, as reported by ESPN.
"We need to keep improving, going forward and take what we can.
Obviously we're aiming to catch Mercedes but at the last race Red Bull was better than us.
"Is it going to be the same in the next races? I don't know, we will see, but I think we've been stronger than them overall, but definitively not this weekend.
"What will come in the next races I have no idea but we need to improve, go forward and not try to defend something.
We should look forward and improve." Raikkonen is 34.00 to win the Hungarian Grand Prix on Sunday.
Leave a comment