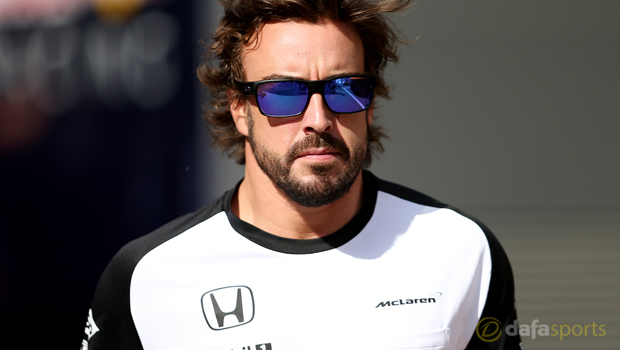 Former world champion Fernando Alonso has backed McLaren to improve in 2016 due to the "logical" measures they are putting in place.
The Woking outfit struggled last year, as new engine partner Honda failed to provide them with a consistent power unit, eventually finishing ninth in the Constructors' Championship.
Their repeated failures saw both Alonso and team-mate Jenson Button criticise the set-up, even publically mocking their team's lack of performance.
However, the Spaniard did his best to stay positive towards the end of the campaign and previously stated that he believed they would improve in 2016 due to their increased familiarity with their equipment.
McLaren and Honda have been working hard throughout the winter to try and get the best out of their package but despite their efforts, Alonso and Button remain at 51.00 and 126.00 respectively to win the Drivers' Championship.
The two-time world champion remains positive though and is confident his team will be far more competitive this time around.
"If we apply some of the solutions and everything works as expected, the gain of time will be very great," Alonso told Spanish publication El Confidencial. "There are solutions in place that are logical, quite good and maintain the very high motivation. I think in 2016 the picture will be totally different."
He added: "We have more clarity on what the strengths are for the car and we have to follow that direction. We know that the engine has been our limitation, so there will be no radical changes for next year in terms of car design and philosophy."
Leave a comment