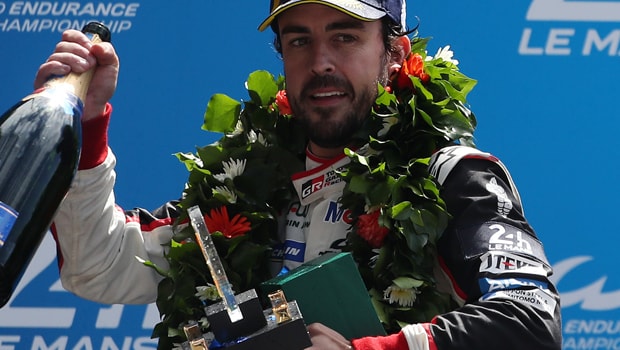 McLaren's Fernando Alonso says he is excited to be taking on a new track this weekend as the F1 calendar heads to France for the first time in 10 years.
Alonso heads to Le Castellet off the back of his 24 Hours of Le Mans triumph last weekend, a victory that ticked the second part of the Triple Crown of Motorsport off his list.
The Spaniard now returns to the Formula One scene this weekend and it will be the first time the Circuit Paul Ricard has hosted the event in 28 years, with Alain Prost the last person to win at the track.
Nobody in the field has driven an F1 car at the venue competitively and that makes for an interesting race, with many getting their first taste of action in France in P1 on Friday.
Red Bull's Daniel Ricciardo has been involved in testing at the track while Alonso has also driven around a couple of years ago in the same capacity as the Australian.
McLaren's star, who is seventh in the Drivers' Championship, is looking forward to the race and is expecting several twists and turns.
"It's not often we get to drive on new tracks, or tracks that are new for most of us but already have a strong legacy behind them," he said.
"So after my Le Mans experience, it's great to be staying in France and heading to Paul Ricard.
"From what we do know, it'll be a tough race for the cars and drivers, and a tricky technical challenge to set the cars up.
It does look like there are a few overtaking opportunities though, which should hopefully provide some exciting racing."
Alonso is 15.00 to finish in the top three on Sunday while Mercedes' Lewis Hamilton and Ferrari's Sebastian Vettel are joint 2.50 favourites to win.
Leave a comment