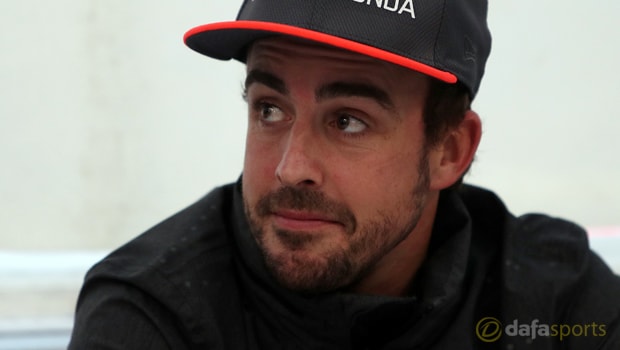 Two-time world champion Fernando Alonso has heavily criticised McLaren's Honda engine on the eve of the new Formula 1 season.
There are only two full days of testing remaining before the opening race of the season on March 26 in Melbourne and Alonso has stated the Honda had "no reliability and no power".
However, the Spaniard also signalled that he feels McLaren are capable of being competitive this season.
Alonso felt the lack of power of the engine made it difficult to properly assess the quality of the car after testing.
His McLaren was 26.4km/h (16.5mph) slower on the straights than the fastest car at the test on Wednesday, the Mercedes of Valtteri Bottas.
In Alonso's view, the difference felt even more sizeable. "I think we are 30 km/h down on every straight," he said.
"When you are 30 km/h down on every straight, it is difficult also to have a feeling on the car.
Everything feels good, but you don't know what is going to happen when you arrive at normal speed." Now 35, there have been suggestions that Alonso may retire at the end of this season.
While he admits the current McLaren situation is 'far from ideal', he remains happy with his own performance and hinted that he has no urge to retire soon.
"I want to win races and I want to be on the podium," said Alonso, who took the last of his 32 victories nearly four years ago.
"It brings me more motivation to continue and win because I will not stop racing without a good feeling and a good result that I think I deserve.
"If one day I am in the car and I see other drivers in the corners do fantastic lines, they brake later than me, they accelerate earlier than me and do better starts than me, on that day I will stop and say: 'It's time.'
"What I am seeing now is really the opposite, more than ever this year and this winter." Alonso is 81.00 to be F1 Drivers' champion in 2017.
Leave a comment