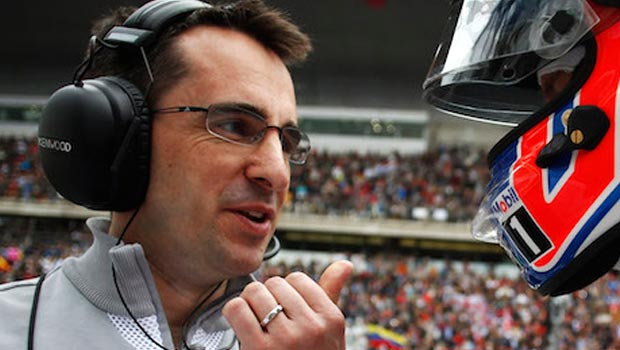 Formula 1 race engineer Dave Robson has been confirmed as the latest recruit for Williams for the 2015 season, according to chief technical officer Pat Symonds.
Williams enjoyed some success in 2014 as they finished third in the Constructors' Championship behind Red Bull and runaway winners Mercedes.
However, during the close-season the Oxfordshire-based outfit have opted to pull apart their engineering department.
Robson will join Williams from McLaren, where he spent the last four years working with Jenson Button, most recently as his race engineer.
The reshuffle at Williams will see previous race engineer Andrew Murdoch promoted to senior performance engineer with Robson filling his vacated spot.
Carl Gaden, who has worked as the chief mechanic at Williams for the last 22 years, has been promoted to senior car systems engineer.
Mark Pattinson will step up to the role of chief mechanic with the team after spending a number of years working as Massa's main mechanic.
Symonds said: "Off the back of a great 2014 campaign Williams is determined to continue this positive momentum into the new season, and these recent changes show our commitment to that goal.
"We are proud to be able to promote our existing talent to help strengthen every area within our engineering team and we will continue to invest in new talent where necessary to ensure we have the support and resources to achieve our on-track ambitions throughout 2015 and beyond.
"Our engineering team for the coming season is looking strong and I'm excited to get the new season underway."
Leave a comment