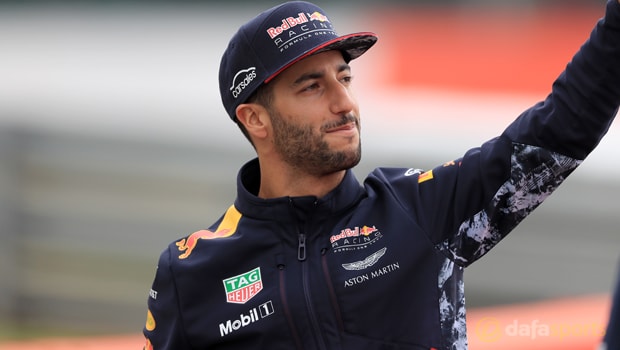 Red Bull's Daniel Ricciardo has not ruled out joining Ferrari in the future but he would not be willing to play second fiddle to Sebastian Vettel.
The Australian is currently under contract with Red Bull until the end of the 2018 season, but has been heavily linked with a move to Ferrari once Kimi Raikkonen leaves the Scuderia.
The 28-year-old has refused to rule out joining the Italian outfit, but he insists he would not move to any team to play a support role, as he believes he should be challenging for world drivers' championship titles.
"I haven't thought that far ahead to be honest, in terms of what the quality would be like if I was there," Ricciardo told Sky Sports.
"But if you were in that negotiation process with a team then that's the first thing you'd talk about.
Equal equipment, no playing second fiddle. "Obviously I'm in a position where I believe I should be fighting for the front.
If a team said 'we'll sign you but you're going to play bridesmaid to this guy,' 100 per cent I'm not signing there.
It's something you'd talk about in early negotiations."
Ricciardo has previously teamed up with Vettel at Red Bull during the 2014 season and he finished 71 points ahead of the German that year.
The Perth-native believes Vettel is more than happy with his current team-mate, Raikkonen, particularly considering he currently holds a seven-point advantage in the drivers' championship standings.
He added: "For sure, Seb is happy with his team-mate. That's clear to everyone."
Both Ricciardo, who is priced at 34.00 and Vettel, who is available at 3.80, will be hoping to mount a serious challenge for race glory during this weekend's Italian Grand Prix.
Leave a comment