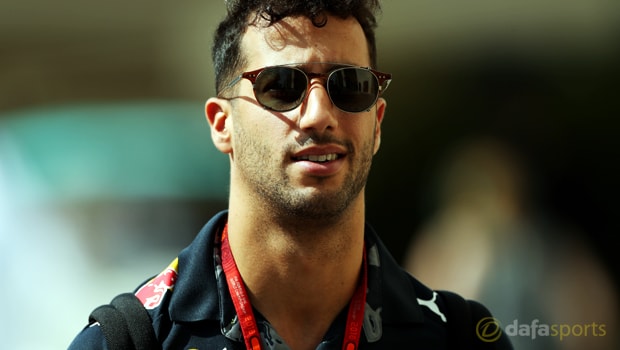 Daniel Ricciardo believes adapting his training regime could be the key to succeeding with Red Bull next season.
The Australian has worked hard on his physique over the last few years and finished third in the drivers' standings in 2016, as once again his team were forced to play second fiddle to Mercedes.
Ricciardo has now started planning for 2017 and is looking into ways in which he can make the changes regarding car specifications work to his advantage.
The alterations, which include wider tyres, are expected to make the cars up to five seconds faster per lap.
Although it should add to the excitement, the new rules look set to make life harder for the drivers, with even more onus being placed on conditioning.
Ricciardo says that rather than simply trying to keep his weight down, he will also be hoping to add muscle in order to become stronger and have greater control over his car.
The 27-year-old admits he is looking forward to the challenge and believes the changes will help bring the best out of himself and also his team.
"We'll have to change some things up in the preparation and the in-season training will change, too," he told AAP.
"In the past few years we've concentrated on things like trimming weight and keeping kilos off, and the training itself isn't that challenging.
"Next year will be different. Being able to put on some strength and muscle will be more challenging and more rewarding, so I'm up for that.
I'm all for making it harder." Red Bull are the 2.50 second favourites to win the 2017 Constructors' Championship, with reigning champions Mercedes leading the betting at 1.67.
Leave a comment