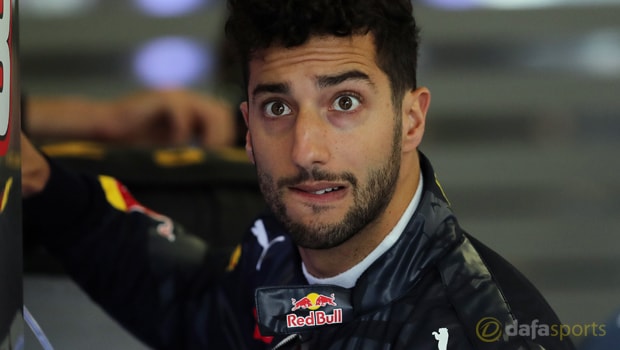 Daniel Ricciardo says his Red Bull team are feeling "pretty confident" heading into this weekend's season-opening race in Australia.
2016 saw the Milton Keynes-outfit play second fiddle to Mercedes but the title race is expected to be more open this time around due to the new regulations.
The teams did their best to keep their cards close to their chest during the recent testing sessions in Barcelona but Red Bull looked to have closed some of the gap on the Mercs, while Ferrari also appeared sharp.
All will be revealed this weekend in Melbourne and Perth-native Ricciardo is 10.00 to win his home race, with team-mate Max Verstappen the same price.
Mercedes' Lewis Hamilton is currently the 2.05 favourite, with Ferrari's Sebastian Vettel 3.80. It is sure to be a thrilling weekend at Albert Park and, despite a few hiccups in testing, Riccardo appears optimistic.
The 27-year-old admits there are areas where Red Bull can still improve but is confident that they have the package to challenge for the chequered flag in Melbourne.
"I had a few hiccups during testing but it was nothing dramatic," he said. "Looking at the last few years, at least while I have been with the team, winter testing has never been flawless for us.
"Throughout the season maybe things will happen, you have to be prepared for that, but we are coming here pretty confident, I would say, with that. "Our speed traps looked pretty good in Barcelona.
We know we will not be as quick in a straight line but we are closer than where we were last year. We will see when everyone has it turned up this weekend."
Leave a comment