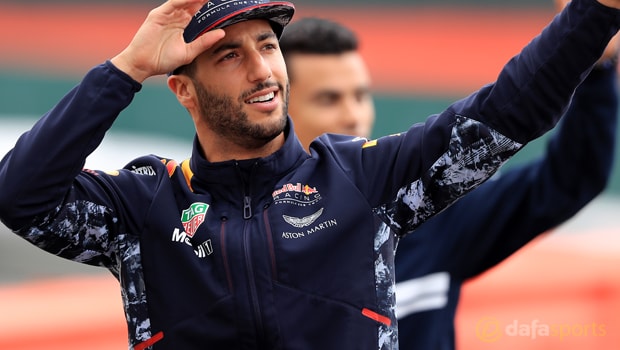 Daniel Ricciardo has told Red Bull he will have to consider his future with the team if they fail to provide him with a competitive car next season.
The Australian has spent his entire Formula One career under the Red Bull umbrella, starting out with Toro Rosso before moving up to the senior team.
Ricciardo, who is priced at 8.00 to win the Singapore Grand Prix, is now into his fourth campaign with Red Bull but is yet to mount a serious challenge for a world title.
Red Bull were hopeful of closing the gap on Mercedes this season following the introduction of new regulations, however they failed to make any gains while, in contrast, Ferrari have made huge steps in the right direction.
The 28-year-old's current contract is set to expire at the end of the 2018 season and Ricciardo has made it clear he will move on if he isn't provided with a car that can compete at the front of the grid.
Ricciardo said: "I went through that impatient phase for sure, and I am still bordering that because I don't want to leave F1 without a championship.
"At least right now, I still believe I can do that absolutely. I am looking for it – sooner rather than later.
"I've been here for quite a few years now and I think next year we need to make a bigger step next year than we did this year, to really convince me that I can win with them.
"Do I want to win with them? Absolutely. I think that would complete the story as well.
Seb [Vettel] got to complete it – he is the only guy. So my heart would love to, but we will see.
"I want an opportunity to be able to win week in and week out while I believe I am still at the top.
I think whatever I choose to do next, let's say I have got decisions to make once my Red Bull contract is up."
Leave a comment