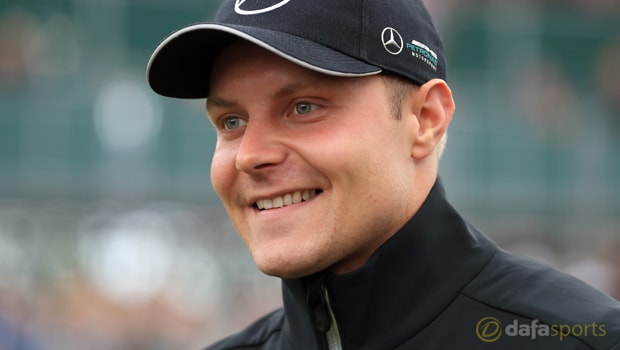 Valtteri Bottas says he is "honoured and proud" to continue his association with Mercedes after putting pen to paper on a new one-year contract.
The Finn agreed to join Mercedes ahead of the 2017 campaign as a replacement for Nico Rosberg following his surprise decision to retire after claiming the world title.
Bottas was only handed a one-year contract. with the Silver Arrows keen to keep their options open, however his performances have won him renewed terms.
The 28-year-old currently sits third in the World Championship, having claimed his first ever grand prix victory in Russia before picking up his second chequered flag in Austria, while he boasts a further seven podium finishes.
Mercedes also lead the Constructors' Championship due to the solid partnership struck up by Bottas and World Championship leader Lewis Hamilton, who is priced a 1.36 to win the title.
Despite rumours suggesting Mercedes could look to replace Bottas for 2018, he has now been handed a one-year extension.
Bottas said: "I am honoured and proud to continue to work with Mercedes-AMG Petronas Motorsport in 2018 and to remain part of the Mercedes family.
Together, we continue to grow stronger day by day, and by keeping up our hard work I believe the sky is the limit.
"When the team hired me for the 2017 season, they took a leap of faith by putting their trust in my skills.
This new contract for 2018 shows that I've earned that trust. I'm happy to have celebrated my first race wins in a Silver Arrow.
"However, there's always room for improvement and I still have not shown my full potential.
I will continue to work hard on and off the track, to further improve my driving, get even better results and show that putting their trust in me was the right decision."
Leave a comment