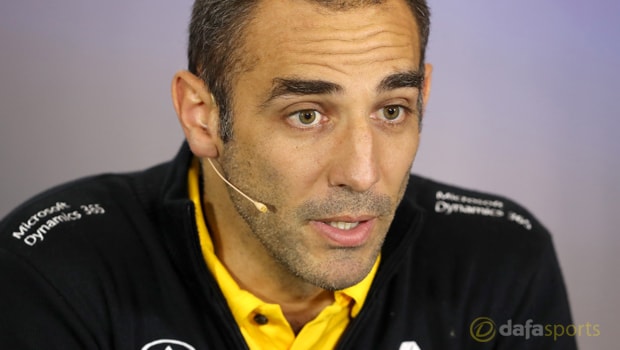 Renault's Cyril Abiteboul has described the new three-engine limit on Formula 1 teams as a headache, though he admits they must deal with it.
Under the proposed regulations for the 2018 season, one engine now has to last for seven races, with teams permitted to use only three across the 21-race season.
Red Bull chief Christian Horner described the new limit as 'barking mad' at the end of last season and Abiteboul is not a fan either.
A sliding scale was imposed at the start of the current engine era in 2014 to control costs, resulting in the new limit.
The Renault team boss has yet not given up hope that the sport's powerbrokers will veto the new limit. "It's a headache but it's a known headache," he told Sky Sports.
"We knew that it was coming so we have built our plans and strategy accordingly. Right now there is nothing to indicate that we can't stick to this plan.
"Having said that, I still don't believe it's the right thing for Formula 1 and will still have another go [to change it] in the upcoming discussions with FIA and FOM and other teams because I don't think it really makes sense for anyone."
The mandatory introduction of the halo head protection system onto cars is also coming in the new season.
While some have criticised its appearance, Abiteboul is content that it is required from a safety perspective.
"The decision is made, it's necessary from a safety perspective and things need to evolve.
I guess there will be more attempts to do that in a more refined manner but for the time being we are trying to integrate it in the best way possible," he added.
Leave a comment