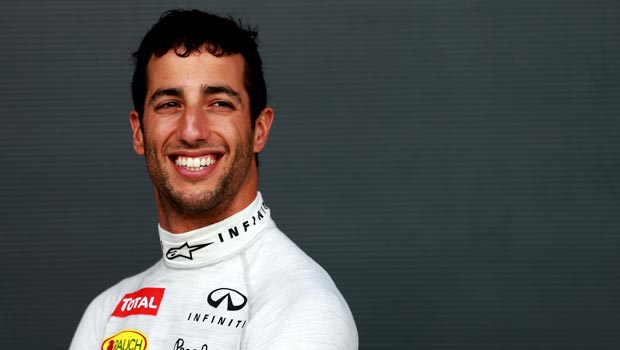 Red Bull's Daniel Ricciardo is hoping that team mate Sebastian Vettel's recent improvement in form lasts for the rest of the season as he believes it will bring the best out of both of them.
Ricciardo has enjoyed some success during his debut season with the team but defending world champion Vettel has struggled to find any kind of consistency.
However, he showed signs of improvement last time out at Silverstone when he produced an excellent final lap in qualifying to secure P2.
The German then followed that up by finishing fifth on the Sunday after coming out on top in a battle with Ferrari's Fernando Alonso.
The Australian believes it will only help the team if both drivers are battling it out for spots on the podium and hopes that it can continue when they head off to the next event in Germany.
Ricciardo said: "I don't know if the word is improve – because he's already very good – but I'm sure his form, or whatever people are going to call it, is going to come, or it has come.
"In Germany I think he's going to be very hungry and show that he's ready to take it on. For me it's just to keep trying to improve, keep doing what I'm doing. Obviously I'm excited if there's a bit more in him because I think that will bring out a bit more in both of us."
The 25-year-old sit 28-points better off than Vettel in the Drivers' Championship but expects the four-time world champion to start cutting into that lead.
Leave a comment