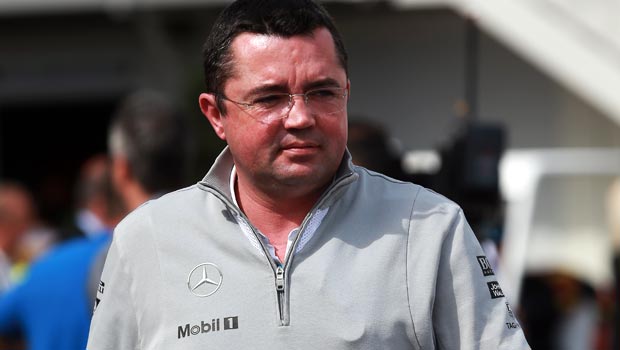 Eric Boullier insists that recent comments made by chief Ron Dennis about McLaren's Jenson Button were aimed at trying to put "positive pressure" on the shoulders of the Brit.
Dennis said that he felt the experienced driver should be beating team mate Kevin Magnussen consistently ahead of the British Grand Prix last weekend.
Button appeared to take the comments in jest and responded by saying McLaren boss was "practising to be a motivational speaker".
Racing director Boullier has now weighed in after what he believes was a negative response from the media and he insists that Dennis is just trying to make sure the team is performing as well as possible.
Boullier said: "First of all, it is something of a non-story if I may say this.
"It has been debated, discussed and re-discussed and re-debated emotionally and passionately, whatever you want. What I'm going to say is Ron, traditionally and historically, is always pushing everybody, he is a great competitor; he loves to win and he wants to win.
"In terms of Jenson – and even Kevin – I am very happy with the performance of our drivers this year."
McLaren sit sixth in the Constructors' Championship but just 16 points adrift of third placed Ferrari with still half of the campaign to be played out.
Leave a comment