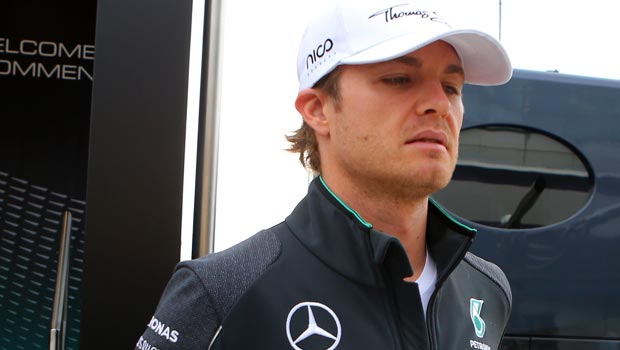 Mercedes driver Nico Rosberg believes consistency will help him beat Lewis Hamilton to the World Championship this season but admits it will be a close battle.
Rosberg leads the rankings by 14 points from team-mate Hamilton after winning his home grand prix in Germany last weekend.
It leaves Rosberg in a strong position with nine races remaining, but the driver knows he must remain consistent for the rest of the season if he is to win his first world title.
"We each have strengths and weaknesses, which is normal," Rosberg told BBC Sport.
"It is always going to be a tight battle and I just need to be a little more consistent than the other guy."
Hamilton has suffered more car failures this year and was forced to retire from the opening race in Australia and then in Canada.
The 2008 world champion has only topped the championship once when he completed a four-race winning spree in Spain in May.
But his car problems mean Hamilton must come from behind if he is to beat his German team-mate, who sees the whole thing as exciting and, ultimately, good for Mercedes.
"It's a great battle we have fighting each other," he added. "It's very close, very intense. The team internally also; that makes it challenging because it brings a whole load of other difficulties along."
However, Rosberg is unhappy the world championship could be decided in the last race following the decision to award double points for the finale in Abu Dhabi.
"It's not really a nice thing," he said. "When it's so close and there's so many points in one race it's obviously very artificial and I don't like it.
"But it's the way it is and I have accepted that. I am not really thinking that far ahead, I am just thinking race by race. If you focus on the goal, you lose focus on what you're doing in the moments."
Leave a comment