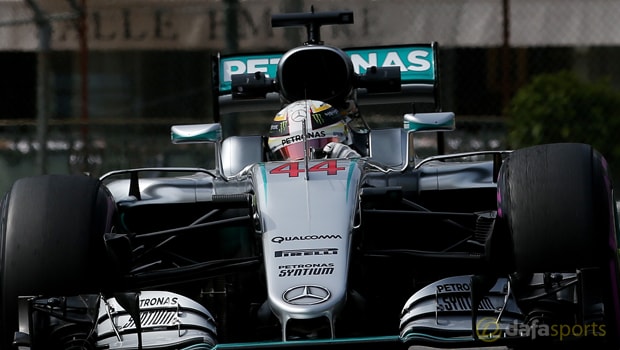 Red Bull team principal Christian Horner insists Mercedes star Lewis Hamilton would be wrong to underestimate Daniel Ricciardo in 2018.
Ricciardo failed to mount a serious challenge for the Drivers' Championship in 2017 as Hamilton coasted to victory with three races to spare.
Hamilton wrapped up his fourth world title at the Mexico Grand Prix after pulling clear of Ferrari rival Sebastian Vettel in the second half of the campaign.
The Brit started the season slowly but ended the campaign with nine race victories to his name, while second placed Vettel picked up five chequered flags.
Ricciardo never looked likely of getting into the mix on a consistent basis and, although he won the Azerbaijan Grand Prix, he had to settle for fifth place in the final standings.
World champion Hamilton recently suggested the four strongest drivers on the grid were himself, Vettel, Max Verstappen and Fernando Alonso, however, Horner believes he is wrong to overlook Ricciardo.
Horner said: "Lewis would be very foolish to underestimate Daniel. He's a phenomenal driver, he's arguably the best overtaker in the business.
"He's driven some great races this year and some great races in his time at Red Bull. He's absolutely ready for a championship challenge if we can provide him with the tools to do the job."
The Red Bull chief also believes Red Bull can close the gap on rivals Mercedes and Ferrari next season and insists they boast the strongest driver pairing.
He added: "We understood those problems quickly and moved to address them quickly. I'm really excited that we've got the strongest driver pairing in Formula 1.
"Max and Daniel, they push each other to such high limits and that's tremendously exciting for us."
Leave a comment