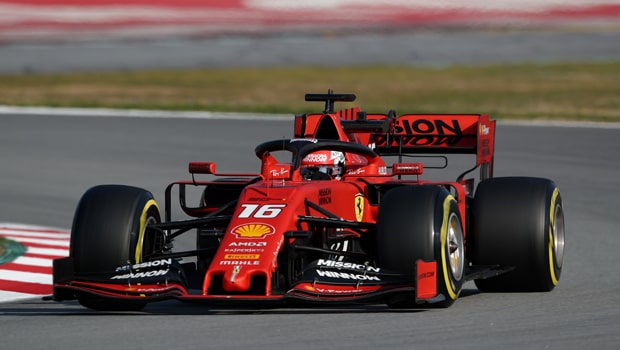 Reports claim Ferrari engineers have isolated the problem that ended Charles Leclerc's hopes of victory in Bahrain and the suspect engine will be back in his car for the China Grand Prix.
The 21-year-old looked set to take his first Formula 1 chequered flag on Sunday after an excellent drive, only to lose power and let Mercedes' Lewis Hamilton snatch yet another victory.
Leclerc managed to hold on for third spot, with Hamilton's team-mate Valtteri Bottas sandwiched between the duo in second.
Had the engine been ditched it would have left the man from Monaco with just two power units for the rest of the 2019 campaign, but Sky Italia are reporting that the problem has been traced to a damaged cylinder injector.
The report also states Maranello mechanics are confident the engine is safe for China, with Leclerc priced at 2.70 to win in the Far East next time out.
Teammate Sebastian Vettel is the 2.63 favourite, with Hamilton on offer at 3.30 and Bottas trading at 9.50.
With the Italian marque so dominant in pre-season testing there is a sense that Mercedes might be trying to hold onto their coattails this season once Ferrari get it right on race day.
Silver Arrows team principal Toto Wolff has acknowledged as much and is expecting another tough weekend in China.
"Ferrari have five-tenths on us on the straights, so we will have to get used to that level," he said.
"I don't know what failed in Leclerc's car, but if they maintain that power, they are favourites because there are more straights in Shanghai than in Bahrain."
Leave a comment