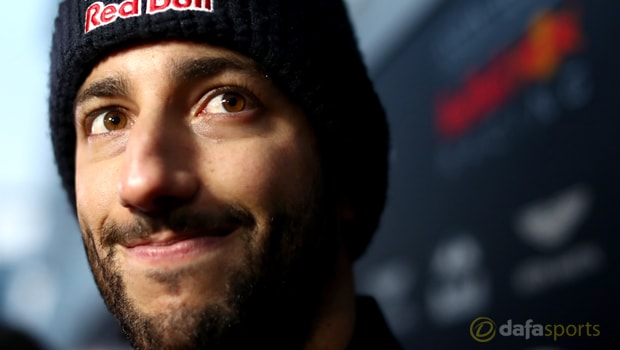 Daniel Ricciardo won an incident-packed Chinese Grand Prix on Sunday after scything his way through the pack in thrilling style late in the race.
The Red Bull driver daringly moved from sixth to first in the space of just ten laps after the team opportunistically pitted for fresh tyres behind a Safety Car.
In a blockbuster finish, Ricciardo edged past Mercedes' Valtteri Bottas in the closing stages with only a wafer thin margin separating the pair from disaster.
In turn, the Finn then had to pull out all the stops to fend off compatriot Kimi Raikkonen for second place.
Ricciardo's Red Bull teammate Max Verstappen stopped at the same time under the Safety Car but his hopes were dashed with a couple of costly late driving errors.
World champion Lewis Hamilton could finish only fifth after a largely frustrating afternoon, but he was promoted back ahead of Verstappen, who was penalised for causing a collision with Ferrari's Sebastian Vettel, who was duly relegated down to eighth spot to see his Championship lead cut to nine points.
In what could shape up to be the most open battle for the Drivers' Championship in some time, Hamilton's Mercedes teammate Bottas is only five behind the Briton, with Ricciardo a further three behind the Finn.
Having got past Raikkonen, Ricciardo then picked off Hamilton, Vettel and Bottas in his trademark gutsy style to clinch an epic Chinese success.
Few of his peers can match him in the overtaking department and the Australian admits he surprised himself.
"Sometimes you just have to lick the stamp and send it," Ricciardo said.
"I don't seem to win boring races. They are all pretty fun but that was unexpected."
Leave a comment