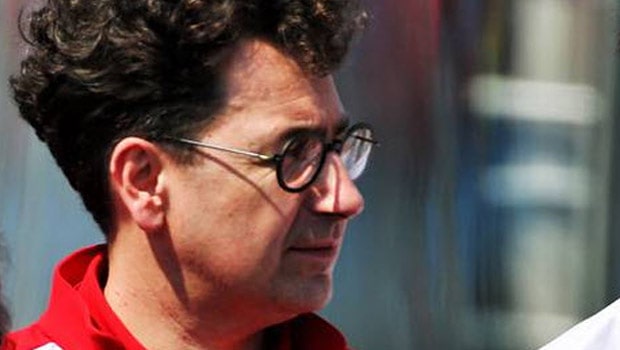 Ferrari's team boss, Mattia Binotto has called for fans of the team to be patient despite the woeful performance of the team this season.
Last weekend at the Belgian GP, Ferrari drivers, Sebastian Vettel and Charles Leclerc failed to earn points as they finished at numbers 13 and 14 respectively, with both drivers failing to qualify for Q3. Ferrari is currently fifth on the Drivers' Championship standings.
Speaking after Sunday's race, Binotto refuted claims that there was any crisis within the team and took all the blame for the bad performance so far while apologising to fans. He also hinted that the team's problems are not a surprise to him as it was all obvious during winter testing.
He said, "certainly this is a very bad result within a difficult season that we are experiencing. But we knew it was coming, we saw it in winter testing, and then came the impossibility to develop the car. We all take responsibility for this situation. I take that as team principal as well as all those who work in Maranello. We are all in the same boat. But although the team is in the middle of the storm, we are very united. There is no crisis, no tension. There is bitterness and frustration in each of us. But I believe that this frustration must be transformed into reaction and determination." He also pointed out that the car's fault on Sunday was a result of engine failure, something which happens to other cars from other teams, although was becoming quite a problem for Ferrari.
When asked how long it could take to set things right, Binotto's words did not inspire much hope as he said it could take years, at least until 2022 before tweaks could be made to the engine. This is due to F1 regulations and the effect of the pandemic that would see teams race the same cars next year. His words: "How long it will take? I think that if you look back at all the winning cycles it is always many years. The engine is frozen this season, so there is nothing we can do on that. We are developing it for next season, and it is progressing well on the dyno at the moment. On the car there are some restrictions, so what's the plan for us? The main plan is focusing on the next seasons – not only 2021 but also certainly as well as 2022."
It should be noted that Ferrari's engine problems started after an investigation by the F1 last year on Ferrari's engines, although the result of the investigation was kept secret between the two parties. This has led to various speculations, including the fact that they may have been cheating, but Ferrari has since denied that.
Leave a comment