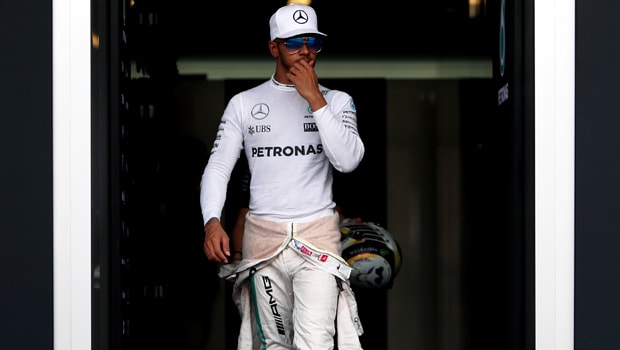 Lewis Hamilton says he is 'concerned' about the rest of the season after his title rival Sebastian Vettel claimed a dominant victory in the Belgian Grand Prix.
Vettel closed to within 17 points of championship leader Hamilton, who finished second having started on pole position, with his latest win.
Both drivers are chasing their fifth world titles. Vettel's Ferrari held a significant straight-line speed advantage over Hamilton's Mercedes in Belgium, where Ferrari were winning for the first time in a decade.
Vettel used his car's superior traction out of the slow first corner and greater straight-line speed to drag past Hamilton on the long straight and the Briton could not regain his advantage.
After the race at Spa-Francorchamps, Hamilton was left in no doubt as to where he – and Mercedes – currently stand.
"They've had the upper hand on us for some time," Hamilton pointed out afterwards.
"He drove past me like I wasn't even there on the straights", adding that Ferrari had "a few trick things going on in the car".
The 33-year-old was later asked to clarify his comments regarding 'tricks', with Hamilton immediately insisting he was not insinuating anything underhand.
"We all have trick things on our cars," he said.
"Trick is just a word for something special, I guess.
"I'm not saying that there's anything illegal on it. I'm just saying we all have something trick. Trick is just something that helps you bring that extra bit of performance. That's all I mean.
"I don't mean anything to it so please don't read into it and please don't twist my words and say that I say they're doing anything illegal because they're not."
Hamilton is 1.75 to retain the Drivers' Championship, with Vettel now 2.00 following his win at Spa.
Leave a comment