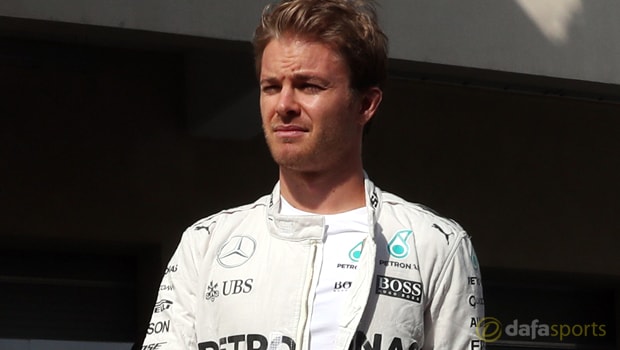 Red Bull boss Christian Horner has warned Nico Rosberg that his two drivers will not be looking to play a supporting role in Sunday's Championship deciding Abu Dhabi GP.
The German leads the title race by 12 points from Mercedes team-mate Louis Hamilton and knows a third place finish will be good enough for him to top the final standings, even if his colleague takes the chequered flag at the Yas Marina Circuit.
After missing out on the crown over the last two years, Rosberg has come under pressure from Hamilton in recent races and the situation might tempt him into playing it safe in Abu Dhabi.
However, the improvement from the Red Bull duo of Daniel Ricciardo and Max Verstappen in recent meetings suggests it will be by no means easy.
The pair are the only drivers other than Hamilton and Rosberg to win a race this season and Horners insists they will not be holding back.
"Nico can't afford to get tangled up with another battle," said Horner. "It is Nico's to lose and we could be Lewis' best friend if we get both of our cars between him and Nico.
"Nico is driving with the championship in mind. He is a bright guy. He is playing the percentages and banking the points.
"He is going to be watching his mirrors more than most going into Turn One, and we have seen with our guys, they're not in that position so they will simply be going for it."
Rosberg is the 1.20 favourite to win the Drivers' Championship, with Hamilton 4.33. However, it is the Brit who is the 1.60 favourite to claim the honours in Abu Dhabi with Dafabet, while his team-mate is 3.20 and both Ricciardo and Verstappen 13.00.
Leave a comment