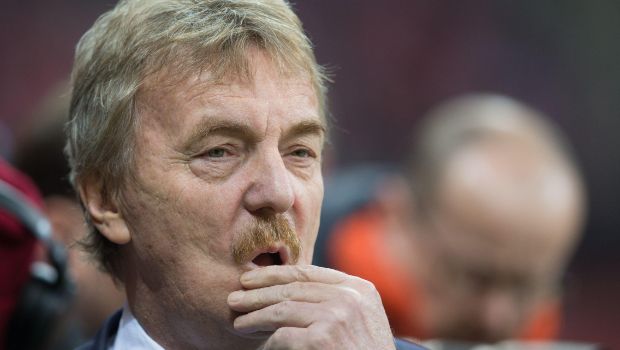 UEFA vice-president Zbigniew Boniek has tipped Serie A leaders Napoli to win the Scudetto and Champions League this season.
Napoli had finished strongly in the Champions League, topping their group at the expense of the group favourite, Liverpool.
They have also remained unbeaten in the league. Since Luciano Spalletti's men had a sensational start to the campaign, going into the break for the 2022 World Cup, they have been tipped for success. The Azurri are eight points clear at the top of the Serie A table and setting up a Champions League Round of 16 clash with Eintracht Frankfurt.
Speaking on the team's success, the UEFA boss expressed likeness for Spalletti for his focus on the important things, adding that he knows what to ask of his team.
Boniek, a former Roma player, told the Corriere dello Sport newspaper that the coach is likely to win the Coach of the Year award once he has won the Scudetto at the end of this season.
"The Napoli fans can be as superstitious as they want, but I can say it: they have a huge advantage, play wonderful football, and nobody is keeping up with them consistently.
"I will say this too, and I think they could win the Champions League as well," he added.
After their good run in both tournaments, Boniek is particularly impressed with Napoli'sNapoli's new signings over the summer. The team had replaced departing veterans like Kalidou Koulibaly, Lorenzo Insigne, and Dries Mertens with Kim Min-Jae and Kvicha Kvaratskhelia. The duo had hit top gear from day one a the club.
Referring to Kvaratskhelia as Kvaradona, he described the winger as a pure talent while pointing out that Kim is one of the best defenders in Serie A for his energy, concentration, marking, and ability in the air.
He, therefore, warned the Pertonopei to keep an eye on Milan and Inter.
"Juventus are a good team, but with everything that is happening off the field, it becomes more complicated for them to make a comeback."
Leave a comment