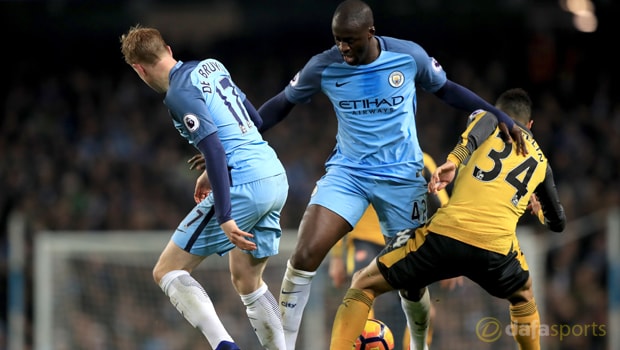 Manchester City midfielder Yaya Toure insists he is still determined to make his club bigger than rivals Manchester United during his time at the Etihad Staidum.
The Citizens, 4.50 to win the Premier League title, started the campaign without Toure after manager Pep Guardiola demanded an apology from his agent following comments he made during the summer.
The former Barcelona coach looked set to push Toure out of the club ahead of the January transfer window but the 33-year-old eventually made his return in November.
Toure then issued an apology and he has since made six appearances in the Premier League, scoring two goals.
With the title race looking like it could go down to the wire, Toure is adamant he will not rest until they've overcome their rivals.
He told Sky Sports: "Before when I talked, in New Jersey, when I signed for City, I came to this club to make history.
"I want this club to change, I want this club to be bigger than United. I know it's going to be a lot of work, but that's my dream.
"I have been lucky to play at big clubs, Barcelona, Olympiakos, those teams were always used to being champions.
But City, it was something different, something changing and I am happy now. "Every single year we are always involved in the title race.
Even though we lost, and something changed or something was bad, the following year the owner put more money into the club and got better players to make it better. "That's what I like, the challenge, I love a challenge."
Leave a comment