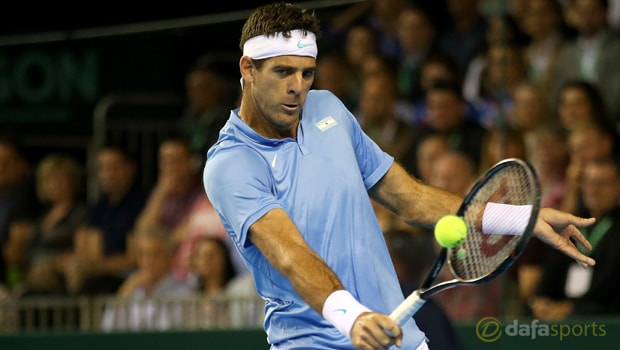 Former world number four Juan Martin del Potro has confirmed he is unlikely to be fit enough to play in the 2017 Australian Open in January.
Del Potro showed his true potential last season when he returned after years of injury issues, with multiple operations needed to cure wrist problems.
After having a third operation at the start of 2016, Del Potro then kicked on and he ended the campaign on a high.
He won a silver medal at the Rio Olympics in August before helping Argentina win the Davis Cup for the first time.
Argentina will begin their defence against Italy in February in Buenos Aires but Del Potro has now confirmed he could miss the start of the 2017 season.
He is set to play two exhibition matches against Spain's David Ferrer in Buenos Aires on December 27 and 28 but the 28-year-old admits he needs to focus on his fitness rather than playing in tournaments.
"What I need is to have someone get me physically fit enough to last the whole year," he told reporters.
"There's a fortnight to the Australia Open and I'm unlikely to make that objective. "We're looking at what the priority is.
If tennis waited for me for two years, Australia can wait for me for one more."
Del Potro's imminent withdrawal will give the rest of the players in Melbourne a major boost, with Novak Djokovic hoping to start the year with a bang and he is priced at 2.40 to win the Aussie Open.
Leave a comment