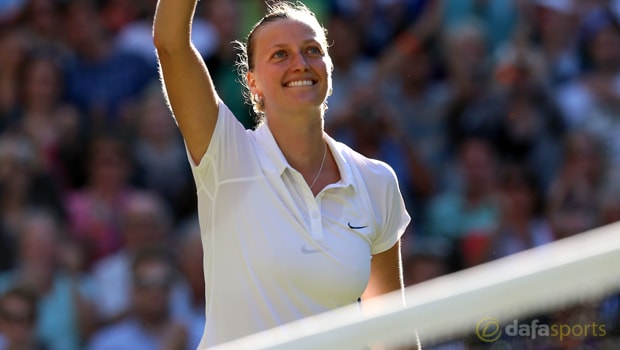 Two-time Wimbledon champion Petra Kvitova is optimistic that she could resume her tennis career after she was injured in a knife attack on Tuesday.
The world number 11 had originally confirmed on Tuesday that a foot injury would delay her progress at the start of the campaign after suffering a stress fracture at the start of this month while working with her new coach.
Kvitova confirmed she would miss the Hopman Cup, while an appearance in the Australian Open was also unlikely but she is now set to miss three months of action.
She was attacked by an intruder at her home in the Czech Republic and the 26-year-old underwent a successful four-hour operation on her racket-holding hand.
The Bilovec-born star admitted she was lucky to be alive and reports suggested she may struggle to come back from the injury but her team are confident.
Speaking about Kvitova's chances of returning this season, her PR manager Katie Spellman said: "Doctors are optimistic she will be able to play tennis again.
"Petra had surgery for three hours, 45 minutes. Considering the damage to her left hand, it was a success. "She had tendon damage to all five digits on her left hand, and nerve damage to two of them.
"She's been told she will have to have her hand in a splint for six to eight weeks, and will be unable to bear any load for three months."
Leave a comment