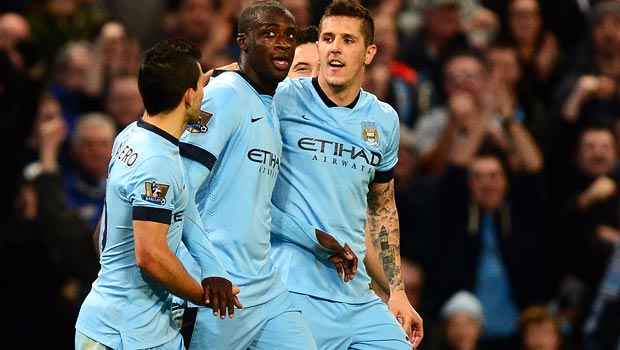 Powerful midfielder Yaya Toure insists he is fully focused on helping Manchester City retain the Premier League title after coming in for some early-season criticism.
Toure has been an integral part of the City set-up since joining in 2010, helping them claim two Premier League titles, the League Cup and the FA Cup.
However, the midfielder, who has been transformed into a goalscoring powerhouse, has struggled to carry through his form into the new campaign.
The Ivorian netted 24 times in all competitions last term and helped at times to carry City forward in games when they were finding it hard to edge out in front.
The 31-year-old has recently shown signs that he is regaining form and that was demonstrated when he netted the opener in Sunday's 3-0 win over Southampton.
The former Barcelona man insists he will not allow criticism to detract from the main job in hand which is to push for the club's third Premier League title.
Toure said: "For me the most important thing is I try to do my best for the team.
"Sometimes people are not thinking we are human beings, people are always trying to criticise you even though you are a human being.
"So I never think about those things, I always try to focus on my team."
City were able to close the gap on league leaders Chelsea to six points at the weekend and Toure believes the title race will go right down to the wire.
He added: "The Premier League is important, and whenever we lose we will get criticised.
"But we've just got to fight until the end; our squad is fantastic and we know exactly how to fight all the way in this league.
"Teams will always step up their game against us and we know we've got to try to keep pace with Chelsea."
Leave a comment