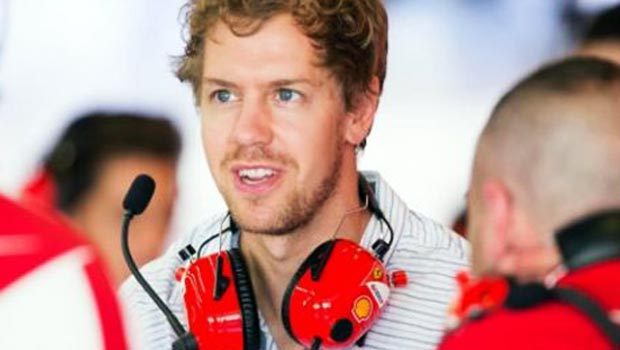 Sebastian Vettel has taken part in an introductory session with new team Ferrari and insists that his new car is 'magical' as he looks to get back to challenging for titles next season.
Vettel departed Red Bull at the end of last term after spending six years with the Milton Keynes-based outfit and winning four world titles.
However, Red Bull allowed their grip to slip last year finishing second in the Constructors Championship, 296 points adrift of Mercedes.
The German failed to have any kind of an impact in the Drivers'
Championship as he ended the term in fifth, two places worse off than team mate Daniel Ricciardo and 217 points short of eventual winner Lewis Hamilton.
The 27-year-old has wasted no time at all in getting to know his new team, racking up nearly 100 laps in a two-year old F2012 at Ferrari's bespoke Fiorano track on Saturday.
The former Toro Rosso man made the most of his Sunday too as he spent the majority of the day in the teams virtual F14 T simulator.
The four-time world champion also had meetings with senior figures, including Ferrari chairman Sergio Marchionne and team principal Maurizio Arrivabene.
Vettel said: "Obviously it's been a fantastic day to come here.
"There are a lot of fairy tales about Ferrari and how it feels to drive a red car. In the end I can only confirm these fairytales.
"It's not just a story, it's a true legend that exists and it feels really, really special to become part of that, and to be inside the car, to see the people coming, running to the track and trying to climb the walls to see the car.
"There is definitely something very magical – and something that happened today which I will never forget."
Leave a comment