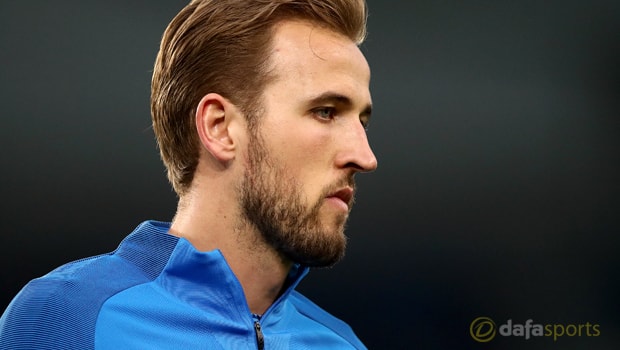 Harry Kane has urged English fans to put their club rivalries to one side and really get behind the national team for this summer's World Cup in Russia.
The Tottenham forward has found himself the butt of many jokes on social media following his decision to appeal the awarding of a goal at Stoke to Christian Eriksen last month.
Kane was given then goal, eventually, but that didn't spare him the online ridicule.
He was then the subject of an attempted joke which was posted on the FA Twitter feed after Spurs lost to Manchester United in the FA Cup semi-final at Wembley.
That drew criticism from his manager Mauricio Pochettino but Kane says he isn't going to dwell on it.
"The FA tweet was a silly tweet, we all know that," Kane said. "I talked to the gaffer about it and all he was saying was would other countries do that to their own players, probably not.
"It is something that has gone, it was two weeks ago or whatever it was, I am over it. I am focused. I am a guy who gets on with things."
Kane, who has netted 27 Premier League goals for Tottenham this term, says there is almost an attitude of waiting for England to fail at a major tournament.
The players are determined that they are good enough to win the World Cup, and Kane wants supporters of all clubs to get behind them in that dream.
"It is easier these days to maybe banter England players or take the mick out of England players, if we don't do well in the World Cup it's, 'oh, we told you so'.
"It's maybe a weaker mentality, but it is what it is, as a team we are focused on what we need to do. We have got to go with a mindset and a belief that we can win, we try and win everything we do and the World Cup is no different," he added.
"On social media you can get a few people that don't see eye-to-eye but that is part of fans and opinions.
"Everyone is passionate about their clubs and rightly so but as a nation when it comes to the World Cup that is the most important thing is the nation, that's what comes first."
England are 17.00 to win the World Cup this summer, while the Three Lions are 3.20 to be knocked out at the quarter-final stage.
Leave a comment