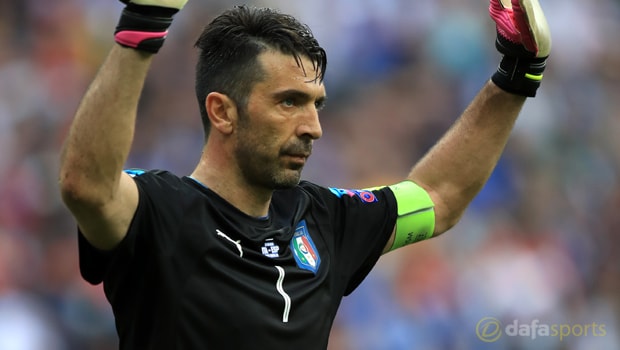 Italy goalkeeper Gianluigi Buffon admitted his team let their entire country down after they failed to qualify for the 2018 World Cup in Russia.
The Azzurri had to get past Sweden on Monday night after their opponents had claimed a 1-0 win at home in the first leg of their play-off.
However, Gian Piero Ventura's men failed to deliver on home soil and he is now under pressure to resign after Italy failed to qualify for a World Cup for the first time since 1958.
Buffon confirmed his international retirement after the match at the San Siro and, at the age of 39, he insists everyone must move on and learn from the experience.
He told reporters: "I'm not sorry for myself but all of Italian football.
We failed at something which also means something on a social level. There's regret at finishing like that, not because time passes.
"Those who've played know how hard these matches are. We weren't able to express ourselves at our best.
We lacked the composure to score. Play-offs are decided by episodes and they went against us, but you can understand that when you're at fault.
"We have pride, strength and we're stubborn. We know how to get back up again as we've always done.
I'm leaving an Italy side that will know how to speak for itself. Hugs to everyone, especially those I've shared this wonderful journey with.
"Blame is shared equally between everyone. There can't be scapegoats. Win together, lose together."
Buffon can now focus solely on Juventus for the rest of the season and the reigning Serie A champions are back in action on November 19.
They travel to Sampdoria as they try to put the pressure on their title rivals.
Sampdoria are 6.00 to win, with the draw 4.20, while Juve are priced at 1.53 to grab all three points.
Leave a comment