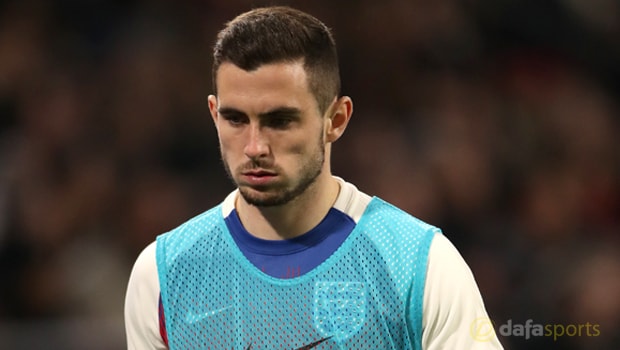 Bournemouth coach Eddie Howe insists he will do everything he can to help midfielder Lewis Cook secure his spot in England's squad for the upcoming World Cup.
The former Leeds United star made his full international debut on Tuesday night as he stepped off the bench during the 1-1 draw with Italy at Wembley.
Cook captained the Under 20s to World Cup glory last summer and he is expected to have a bright future after stepping up to the Premier League with ease.
He has made 23 appearances this season and Howe insists everyone at the club is backing him to shine for England in Russia.
"It was a really historic moment for the football club," Howe said.
"We have never had a full England international play for Bournemouth so I'm sure I speak for many Bournemouth fans in congratulating him.
"I was very proud of him and it was a great moment for his family as well.
"To do it at Wembley in that type of game against Italy, it was just really, really special and I thought he did well in the game as well so I'm delighted for him.
"Hopefully this is the first of many caps for him.
"The aim for him now is to try to improve every day as he has done since he signed here to fulfil the potential that he's got.
"We want to try and help him get there in any way that we can, but he has to take care of his form with us and I think that is the priority and he now has to really focus on our next game."
England are now 17.00 to win the World Cup after beating the Netherlands and drawing with Italy.
Leave a comment