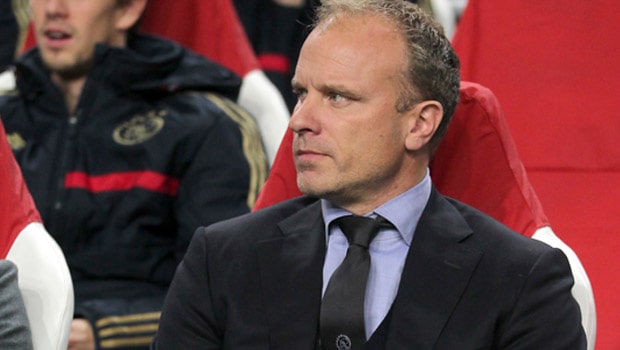 Dutch legend Dennis Bergkamp's aviophobia has been discussed numerous times. The "Non-Flying Dutchman" has been very quiet about his personal life but the story about his fear of flying has been theorized with and it's easy to understand.
Many think that his decision to stop flying was made after two incidents at the 1994 World Cup in the United States. Though there was also in an incident he had when he was 20 years old, back in 1989, which led to the loss of several close friends.
We are talking about a Surinam Airways crash in Paramaribo, which claimed the life of Ajax teammate Lloyd Doesburg and Virgall Joemankhan, who played for the Ajax's academy alongside Bergkamp.
The crash had 176 victims and many were football players in the Dutch league, while they traveled from Amsterdam to Suriname to compete in a charity event.
It has been rumored that Bergkamp, Ruud Gullit and Frank Rijkaard wanted to play but were denied permission by their teams.
Bergkamp eventually revealed that he always hated planes – and not in an ordinary way, as he physically shook and broke out in a cold sweat.
What happened to him in 1994 was the last straw. The World Cup required more air travel than the average event and the Dutch team's flight had mass panic because the engine briefly cut out.
This was fixed but then another flight during the World Cup was delayed after a Dutch journalist joked saying that he had a bomb in his bag.
Bergkamp said that thinking about flying distracted him during games, though he had a brilliant showing in the 1994 World Cup, leading his team with three goals in five games.
Dennis Bergkamp publicly admitted his fear of flying for the first time during his first season at Arsenal, revealing that was considering seeking psychiatric help.
"I've got this problem and I have to live with it. I can't do anything about it, it is a psychological thing and I can't explain it. I have not flown on a plane for two years.
The Dutch FA has been sympathetic, so have have Arsenal, so far.
I am considering psychiatric help. I can't fly. I just freeze. I get panicky. It starts the day before, when I can't sleep," Bergkamp said.
In 2013, the Bergkamp delved further into his condition in his autobiography. There, he revealed that his experience of small planes at Inter Milan was the main reason behind his phobia.
"They were those nasty little planes that stay in the clouds and shake all the time.
When you looked out all you could see was white or grey. And there was hardly any space. It was so cramped it made me claustrophobic.
You had absolutely no room to move and you just sat there shaking the entire trip. It made me feel so awful and I began to develop such an aversion to it that it suddenly dawned on me: 'I don't want to do this anymore.'"
Leave a comment