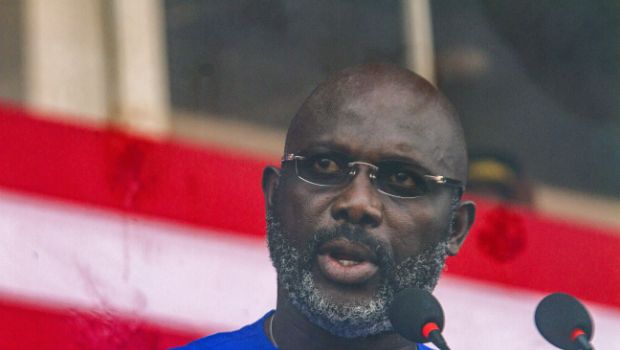 Juventus striker Timothy Weah has revealed who will make his first assist in scoring his first goal for the Turin club.
The US international said he would do whatever it took to join Juventus before finally securing the move to French Ligue 1 club, Lille.
The attacker has already envisioned his debut goal for the club, saying, "It is gonna be a ball over the top from Manuel Locatelli.'
Weah, the son of former Milan legend George Weah, who is now the President of Liberia, said he grew up in the public eye hearing about the glory days of Italian football.
He said this contributed to his €11.3m plus bonuses move to the club this summer.
While describing it as a blessing to play for Juventus, Weah told fans on a live Twitch interview that a few months before knowing about Juve's interest, he was playing football on his video game console, and his player was on Juventus.
Having been told Juve was coming to watch him, he played well, and once they were interested in him, he said he would do whatever it took to join the club.
Weah could play alongside Weston McKennie, his fellow US teammate. He has been helping him in preseason training after he wasn't initially included in the squad for the preseason trip.
He said the midfielder, who was on loan last season with Leeds United, is his favorite teammate because they've known each other for years and have a close relationship.
"Also Moise and Federico Gatti. I like Fede, he's very genuine, and I play beside him. He's always willing to help me, and when you move to a new club, it's always a beautiful thing to have that in a teammate."
The American seems to be creating a bond with another teammate in Italy International, Locatelli.
He said his first Juve goal will come from a ball over the top from the Italian because he's always pinging him in behind.
"So I already know I will make that run, and he will play me. He just has that Italian class on the ball."
Leave a comment