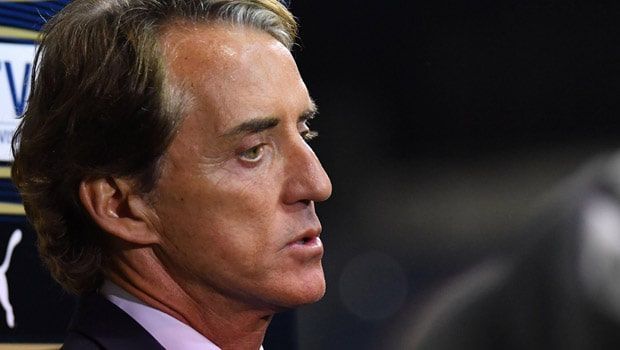 Italy coach Roberto Mancini has said that the team's success in the Nations League is an 'excellent thing,' insisting that the national team is 'evolving.'
He further stated that they would have 'switched a few things up' by the time the European Championships roll around next summer.
This could be due to the younger players coming into the national team. The former Man City boss is expected to have several options ahead of the Nations League clash with Spain. The class is billed for the Netherlands on Thursday night, where they will take part in the Nations League finals for the second edition in succession.
Speaking to the media during his pre-match press conference, Mancini pointed out that being the second time Italy have reached the final phase of the Nations League, it's already an excellent thing.
He noted that Italy now have a group of young guys and were in a very difficult group.
Italy, who hosted the national league last time, finished in third place, losing 2-1 to Spain in the semi-final before defeating Belgium by the same score in the third-place play-off.
Speaking on the clash, he said Spain always has difficult match-ups because they have great players and qualities.
"They have a lot about them; they can change things around easily while always maintaining the same system and quality of play."
Mancini further pointed out that Italy is already evolving, having played all the Nations qualifiers with many new and young players.
"And we have others here as well. We are changing and will get to the Euros, having switched a few things up."
When quizzed about the Italian team's misfortunes in the three recent European finals at the club level, after Manchester City defeated Inter in the Champions League final, Roma by Sevilla in the Europa League, and Fiorentina lost to West Ham in the Conference League, he said the teams have been quite unlucky.
I don't think any of them deserved to lose, but unfortunately, football is sometimes cruel and strange. It's a great regret. They're doing well psychologically; they've recovered quite well. We'll see how they are physically tomorrow morning."
Leave a comment