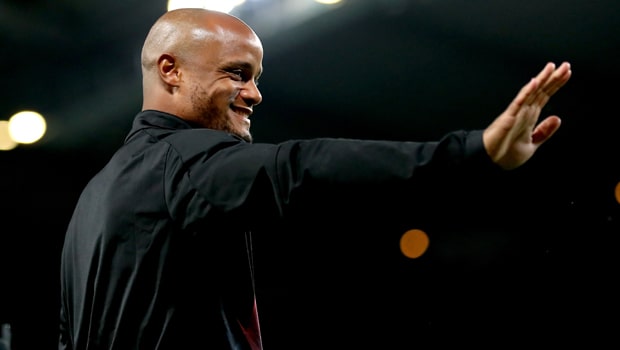 Former Arsenal striker Thierry Henry has said former Belgium captain Vincent Kompany will be a success at R.S.C Anderlecht.
Kompany left the English Premiership champions, and Manchester City F.C. ends the 2018-2019 season back to where he started his football career as a player-coach after leading the club to a clean domestic sweep.
Henry, who was Kompany's coach during his time as the assistant manager for the Belgium national team, told Sky Sports in an interview that Kompany is a thinker who has achieved a lot in the game of football.
Speaking about what Kompany has done for his club and country, Henry said the defender was usually on his neck for two hours during the training because he was in charge of the offensive corner for the national team.
He added that the Anderlecht manager would tell the technical team what has to be done, which helped the team to beat Brazil in the knockout stage of the Russia 2018 World Cup.
Speaking on the team's win over Brazil, the Arsenal legend pointed that the former Manchester City captain didn't touch the ball during the encounter, but his run disturbed Brazilian midfielder Fernando Luiz Roza (Fernandinho), distracting the creativity of the Brazilian side.
Henry, who also pointed that Kompany loved the game because he talks about it a lot, expressed his love for the former Belgium captain saying he remains the type of person both on and off the pitch.
Also speaking in the same vein, Belgium midfielder Kevin De Bruyne has said he plans to join the Manchester City legend at the top Belgian club.
Things are not working well with Kompany at Anderlecht despite stepping back from managerial duties on matchdays.
Giving the much-needed support to his compatriot to turn things around, the playmaker offered to join Kompany's squad in the future, with the hope that his managerial career will be amazing at the club as it was at City.
Speaking further, he said the former City captain would be missed, but he has told him to keep a place for him in his team whenever he is through playing for the noisy neighbors.
It could be recalled that due to result of injury, Kompany missed his own testimonial played at the Etihad Stadium on Wednesday.
Speaking on the role he played in his decision to join City, De Bruyne said Kompany was constantly asking him when he would join at the Etihad Stadium.
Anderlecht are favored at 7.50 to win the Belgian League, while Club Brugge KV are 1.70 to win it.
Leave a comment