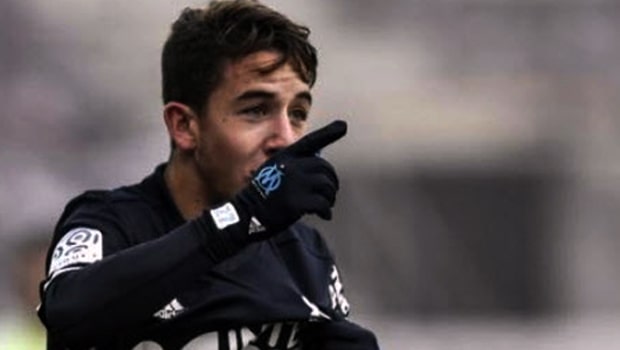 Marseille midfielder Maxime Lopez has revealed that he once rejected the opportunity to join Premier League side Liverpool F.C.
Liverpool, who won the Champions League last season was eager to sign the French man in 2014, but he has now stated that he rejected the move just to stay at his homeland.
With Liverpool known for signing young talented players at their tender age, it's no surprise that Lopez's ability and qualities on the ball caught the eyes of the Liverpool hierarchy.
And Lopez, who at just 21 years of age have had playing chances in the Ligue 1, appearing in Marseille colors has disclosed that even after meeting Liverpool's legend Steven Gerrard, he rejected the move to the Premier League side.
The France U21 international also spoke about the former manager and now Leeds coach Marcelo Bielsa whom he claimed froze him out of the team.
The midfielder via a documentary on the club's YouTube channel noted that he was about to sign a professional contract when he (Bielsa) arrived, and it was a total boycott as he was not given the opportunity to train with the first-team or very little, however, things became very hard because he had just refused Liverpool.
The Marseille academy player, who finally made his debut for the club in 2016, is often likened to former France International Samir Nasri who also rose through the ranks at the Stade Vélodrome before starring at Arsenal F.C and Manchester City F.C.
Any hope of Maxime Lopez joining Liverpool at this moment is not realistic as the Premier League side can boast of quality and productive midfield such as Fabinho, Jordan Henderson and Naby Keïta in their team.
Lopez will be hoping his form this season can earn him a call to the France National team at his tender age – just like PSG star Kylian Mbappé who has been a regular in Didier Deschamps' squad since he came into limelight at Monaco.
Leave a comment