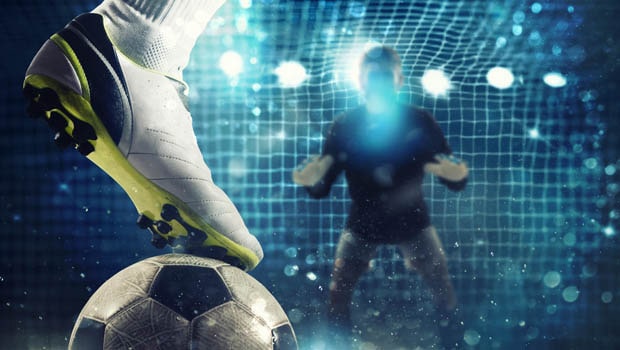 France will welcome Denmark to the Stade De France, the venue of the recent UEFA Champions League final in a UEFA Nations League clash tonight.
Thus, it's the first game at the stadium since the final that witnessed some chaos outside over match tickets.
France, the defending World Cup champions, are no doubt one of the top teams on the planet as it prepares to defend its FIFA World Cup title.
But they will need to use the Nations League as a test run and as an opportunity to even lift a trophy, possibly after the World Cup in Qatar.
As they begin that challenge when they host Denmark in their 2022-23 opener on Friday, France is going into the clash on the back of five wins and a draw during the league phase of the 2020-21 competition. They had defeated  Belgium 3-2 in the semifinals and Spain 2-1 in the final.
The last meeting between both sides were in the 2018 World Cup, where they played to a 0-0 draw.
Now that they have both being group together in Group 1 of League A in the 2022-23 UEFA Nations League along with Austria and Croatia, both teams will play six games during the league phase, four of which will take place in June and the final two in September.
The Nations League Finals will hold in June 2023. The kickoff at Stade de France in Saint-Denis is 2:45 p.m. ET.
France being the favourite, is tipped to win while Denmark is the underdog here.
The Les Bleus are also going into this clash unbeaten during the 2022 FIFA World Cup Qualifiers, where they registered five wins and three draws.
They also recorded five clean sheets and conceded just three goals in eight games.
Their recent outing was a 7-1 record between South Africa and Cote D'Ivoire in a pair of international friendly matches in March.
However, the Danes are not pushovers. Although they are yet to meet France since the 2018 World Cup, they have surely improved.
Looking at their feet at the Euro 2022 tournament, where they shocked the favourite and almost knocked out England, France will have a lot of jobs to do this time around.
Apart from their meeting in the UEFA Nations League, Denmark will also be facing France in Group D of this year's World Cup on Nov. 26.
They are coming into this clash on the back of 3-0 against Serbia in an international friendly in March.
Leave a comment