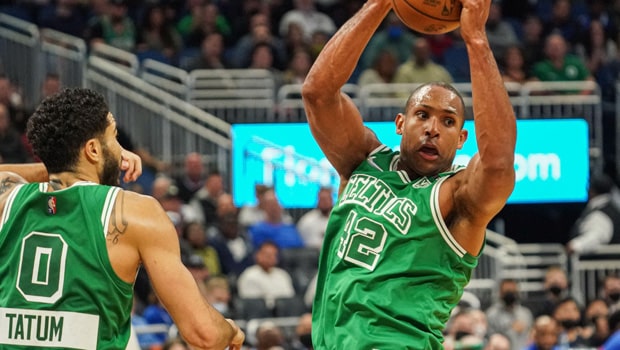 Boston Celtics were able to draw first blood in the NBA Finals as they defeated Golden State Warriors by 120-108 at Chase Center, San Francisco on Thursday night. The visitors dominated the fourth quarter as they outclassed the home side by 40-16. In fact, the Celtics were on a 17-0 run at one stage in the final quarter as they brought their best to the table.
Jaylen Brown scored 24 points whereas Al Horford top-scored with 26 points for the team. The Celtics were trailing by 12 points after the third quarter but they ticked all the right boxes in the last 12 minutes of play.
"I felt like the guys kept finding me time after time. Also Derrick White hit some tough shots there, too," Horford said. "I was just getting the looks, knocking them down. That's that."
On the other hand, Steph Curry top-scored with 34 points for the Dubs but it was once enough for his team. The talisman added they will take their lessons from that fourth quarter and they will look to bounce back stronger in the second game as they have done throughout the season.
"It's not ideal but I believe in who we are and how we deal with adversity, how we responded all year, how we respond in the playoffs after a loss," Curry said. "So learn a lot from that fourth quarter, obviously they made a lot of shots. It seemed like they didn't miss 'til deep into the fourth. When you have a team that just finds a little bit of momentum like they did and they keep making shots, it's tough to kind of regain that momentum."
Meanwhile, Celtics guard Payton Pritchard was delighted with the team's performance and he is hopeful that they will be able to continue their good show.
"It's an unbelievable feeling just to be here and competing at this level against such a dynamic franchise the last couple years," Boston guard Payton Pritchard said. "I think we're all just looking forward to the challenge to go through the series and try to get it done."
The second game of the NBA Finals will be played at Chase Center on Sunday night.
Leave a comment