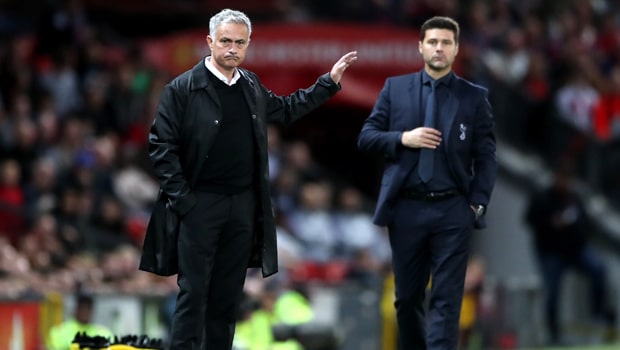 While it was no surprise Mauricio Pochettino's throne was shaking, the manner and the timing of the sacking was rather shocking. The international break had just ran its course and the players were returning to the fold, only to see arguably the most successful manager of Tottenham Hotspur being kicked out. The timing, of course, suggested there was already a contingency plan in place and that plan was to bring in the one and only Jose Mourinho, unemployed since tha sack from Manchester United in December 2018.
Pochettino's reign of five seasons saw Tottenham climb to the top of the league after tumultuous times of coasting back and forth in the standings. Spurs under Pochettino were fourth best team measured in point total, only after Manchester City, Liverpool and Chelsea. While not managing to win any trophies for Spurs, Pochettino led the club to the Champions League final last season, only to see Liverpool take the candy off them by 2-0 win.
While wildly successful, the downturn started already in the latter half of the last season. Spurs have lost most games in all competitions than any other Premier League team from the start of 2019 and have had the worst start in the domestic campaign in 11 years with only 14 points in 12 games. Spurs are lying 14th in the league, although only five points behind 5th placed Sheffield United but 11 points to 4th placed Manchester City. They had not managed a win in five last Premier League games, while losing twice and drawing three times.
There have not been many positives for Spurs this season, but still the sack came as a shocker at this time. Spurs are one win away from securing Champions League knockout qualification spot after beating Crvena zvedzda twice with 11-0 goal difference and they were not far off from surprising Liverpool on the road either. Injuries and lack of fitness have been issues to the team as well as lackluster performances by key players like Christian Eriksen and Dele Alli. How much of that is the fault of Pochettino remains to be seen with Mourinho arriving to take the reins.
What will be interesting to see is how Mourinho's management style will fit the ideology in Tottenham. Owner Daniel Levy is not known to splash the cash for anyone, which might've been one of the issues leading to Pochettino's exit. Mourinho on the other hand is known to be extremely demanding and there's been no lack of spending under his command at the previous clubs. The clash of ideologies seems imminent.
Spurs and their new manager will take on struggling West Ham in East-London next Saturday, in a game featuring another under fire manager Manuel Pellegrini. Both clubs have underachieved and are stuck at the bottom half of the table.
Dafabet offers
West Ham vs Tottenham Hotspur (1×2): 4.05 – 3.70 – 1.84
Leave a comment