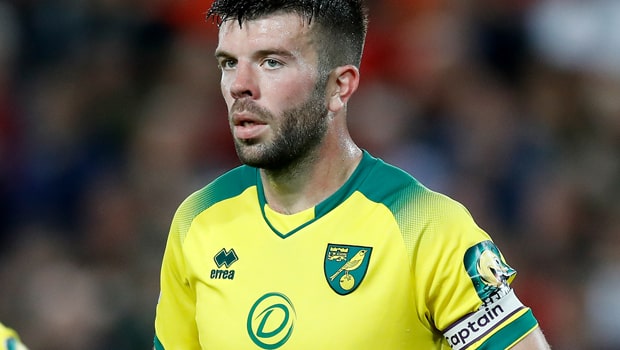 Canaries captain Grant Hanley hailed the efforts of Tim Godfrey during Norwich City's defensive crisis.
Grant Hanley has been much of a frustrated spectator for the last two months, as well as injured center-backs Timm Klose and Christoph Zimmermann.
Hanley had just featured in the opening three games of the season before sustaining an injury. He needed both a groin and hernia surgery, as a result. This, leaving England Under-21 international Godfrey as City's only fit and natural center-back.
Hanley said of Godfrey: "I think it helps being such a good player, that kind of speaks for itself and you gain that respect straight away, of being such a good player."
He further added that it has not been easy for Ben because he is young. He is and has a lot of pressure on him. However, he encouraged the other teammates to get round him and help him.
Grant Hamlet further praised Norwich City goalkeeper Tim Krul. He said: "The back four is full of young players and lads who are who are not center-halves as well, so I think big Tim Krul has been excellent for them like he always is."
"He's a genuine leader out there and always says the right thing at the right time, and that's incredible, especially on the pitch."
The 27-year-old Grant Hanley has been a top player for Norwich since he joined them in 2017, although injuries have hampered his career at the Canaries.
Hanley is also fully capped for the Scottish national team and has made over 27 appearances for Scotland.
Norwich City are bottom of the EPL table after 12 matches and will be hoping that Hanley and Zimmermann can return to strengthen their defensive options for the next few weeks, with a clash with Everton on Saturday up next.
Leave a comment