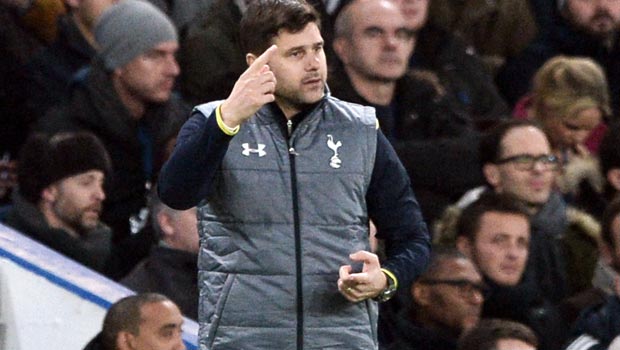 Tottenham boss Mauricio Pochettino insists he has taken positives from his team's 3-0 defeat to Chelsea on Wednesday night in the Premier League.
After an impressive 2-1 win over Everton on Sunday, Spurs' momentum was stopped in its tracks by the Blues who romped home at Stamford Bridge.
Goals from Eden Hazard, Didier Drogba and Loic Remy gave the league leaders all three points as they once again continued their sublime start to the campaign.
Jose Mourinho's side, 2.30 to win the Capital One Cup, now sit six points clear at the top of the table, while Tottenham sit 10th, five points outside the top four.
Pochettino's men had chances through Jan Vertonghen and Harry Kane early on in the match but Chelsea showed their class in the end.
Although his side were well beaten, Pochettino insists there was plenty to take from the game.
He told Sky Sports: "We tried to score. We tried to create chances but in the second half we were hit by another counter-attack. I think we deserved to score but it's 3-0. It's a difficult result but this is football and we played against a very tough team.
"It's disappointing because I think we started the game very well but the first chance they had they scored. I am very positive. We are a team in a good way at the moment and our performance today was proof of that.
"We are not happy with the result but we take plenty of positives away."
Leave a comment