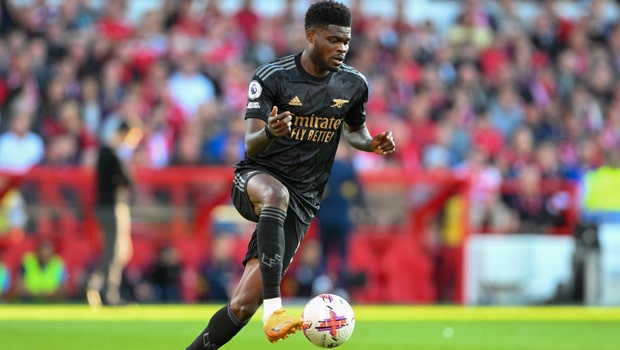 Thomas Partey's future at Arsenal has been a topic of speculation, especially with the recent arrivals of Declan Rice and Kai Havertz in the midfield. The Ghanaian midfielder joined Arsenal with high expectations, but injuries and inconsistent form have somewhat dampened his impact.
Despite the increased competition in the midfield, Arsenal manager Mikel Arteta remains convinced that Partey will stay at the club this summer. Arteta values Partey's skill set and believes he can be crucial to the team's success.
"Every time I spoke to him and every time I have a conversation with him, his will is to stay with us. For me, there's nothing there at all," Arteta said and added:
"They can play together and that was in my plans. You want to improve the squad and have more quality.
We need players who can play together but we need players in the same position who can fight for their places.
It's something we haven't had over the last few years and we wanted to improve that and that's why we bought Declan."
Partey's potential partnership with Rice and Havertz could add depth and versatility to Arsenal's midfield, providing Arteta with tactical options. As the new season approaches, fans eagerly await how Arteta will utilize his midfield options and bring out the best in Thomas Partey at the Emirates Stadium.
When asked about the potential arrival of more players, Arteta replied: "I don't know. There will be movement still. There will be a lot of ins and outs.
It's still very early. Obviously, the last week has been a bit quiet. If we can try and improve the team we'll do so. But we don't want to get any weaker so we have to be sure of that as well."
Leave a comment