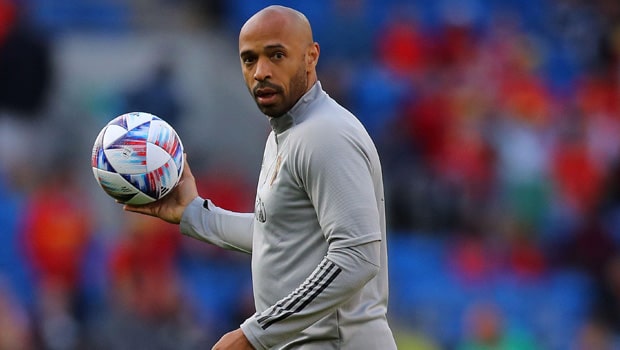 Barcelona is going through a painful situation after being eliminated from the Champions League in the group stage.
The Spanish club, until a few years ago, was a force to be reckoned with in the tournament, but it has been a long time since they managed to win silverware.
Former player and club legend Xavi took over as manager with the aim of returning the club to its former glory; however, he has failed in his task.
Regarding who is to blame for the club's poor results, former Arsenal legend and former Barca player Thierry Henry gave his comments.
"In Barcelona, there is no time; that is one of the most complicated things. People expect to win right now, especially after the investment in the summer. The results mark, as happened with Steven Gerrard. They dispatched him pretty soon; they wouldn't let him work to make a team.
"If there was another coach at Barcelona now, dealing with what is happening, there would be a bigger volcano than there is. The volcano would have erupted. But as it is with Xavi, it's fine. They are second in LaLiga, and we all know that Lewandowski should have scored against Bayern (in Munich). That's not his fault. Just like Dumfries's hand, but you're the Barça coach, and they're going to judge you," Henry analyzed and added
"I already said before the game that this was about pride and showing that you could win a big game. And Bayern Munich has done it. It's not just the coach. Other things will be questioned as well. If you're the captain of the ship, obviously, you'll have to give more explanations. He's second in LaLiga. I haven't said he's going to lose his job. Pep started training with us, so it can't be compared either. I think he (Xavi) is doing a great job, as I think Steven Gerrard was not given enough time at Aston Villa. You need to give time, whether he is a former player or not."
At the moment, nobody is asking for Xavi's head in Barcelona, ​​but some fans are already hearing comments against the coach's management.
Leave a comment