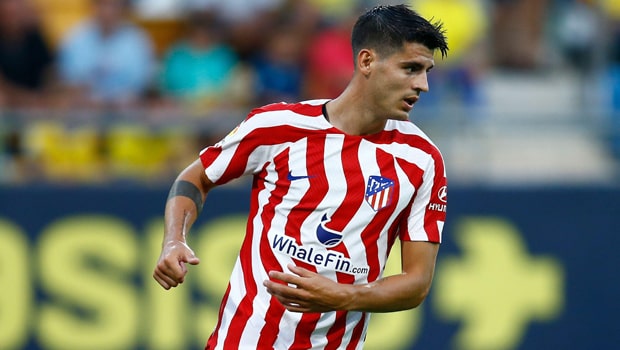 Atlético de Madrid could only secure a point against a resilient ten-man Espanyol in a 1-1 draw at the Estadio Metropolitano on Sunday in La Liga.
Espanyol struggled to catch up with Atletico's pace on the counter early in the game, and it didn't take long before they went a man-down on the half-hour mark as Leandro Cabrera fouled Álvaro Morata to the ground as the last man.
Morata thwarted a close-range header from the ensuing free-kick inches wide of the right post. In the second half, Antoine Griezmann led Atletico Madrid against Espanyol but to no success until the visitors took the lead against the run of play.
Sergi Darder squeezed a superb volley past Jan Oblak from a point-blank range in his near post. However, the lead lasted only 15 minutes before substitute João Felix thumped in the leveler with a shot past Benjamin Lecomte.
Neither side could get a second goal before full time as Atletico Madrid failed to extend their lead in third place over Real Betis and Osasuna.
Nevertheless, they lead both teams by a single point but are eight points behind table-topping Barcelona, who have played a game less than Real Madrid in second.
Barcelona beat Almeria 2-0 in Gerard Pique's final game of his career on Saturday at Camp Nou. After his substitution in the 82nd minute and with over 600 games for the club, he hinted at a possible return in the future at the club in another role.
"A relationship of so much love, of so much passion, I think it was time to leave us space, give us air, and I am convinced that in the future I will be here again. This is not a farewell, I left years ago, and then I came back. I was born here, and I will die here." Pique said.
Leave a comment