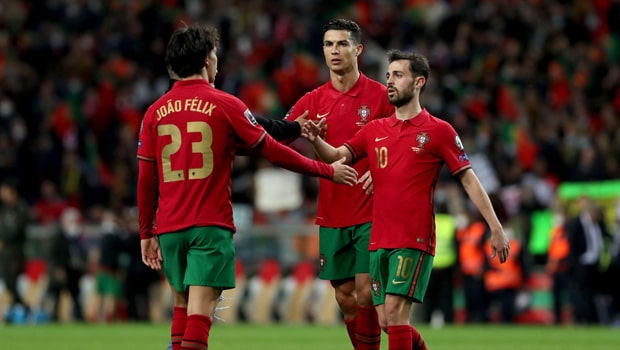 Portugal was able to take the first right step in the direction of qualifying for the 2022 FIFA World Cup, which will take place later in the year in Qatar. Seleção defeated Turkey in the World Cup playoff semifinal by 3-1 and they are one step away from booking their berth for the quadrennial showpiece.
In fact, Cristiano Ronaldo-led were expected to face Italy in the final but North Macedonia was able to stun the Azzurri by 1-0 in the other semifinal. Thus, Portugal is now expected to be among the 32 teams of the World Cup but Manchester United midfielder Bernardo Silva doesn't want to take anything for granted. Silva feels North Macedonia will come hard at them and they will need to be at their toes to get through.
Furthermore, North Macedonia had also shocked Germany as a visiting team.
"North Macedonia won four of their last five World Cup Qualifying matches as a visitor, two of them against giants like Germany and Italy– that says a lot," he said.
"They are an aggressive team, they will pressure us and will come with a lot of confidence. But the pressure at us always existed because it is not about the rival, it's about going to the World Cup.
"We have to be at Qatar and can't let our fans down." "You eat well, sleep well and stay focused. Our team is full of experienced players that are used to playing decisive matches for the biggest clubs in Europe.
"We all know how those games work and we have to work hard and stay focus in our objective that is going to Qatar."
On the other hand, Portugal are boosted by the return of veteran defender Pepe. The 39-year old had missed the team's match against Turkey after testing positive for Covid-19.
Portugal will face North Macedonia on 30th March at 12:15 AM IST.
Leave a comment