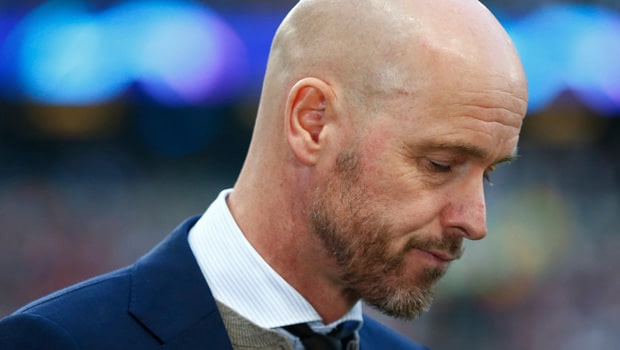 Renowned Sports journalist Simon Stone reckons there was disagreement in Manchester United's dressing room over captaincy woes. There were reports that all was not well within the Manchester United dressing room as defender Harry Maguire and striker Cristiano Ronaldo were at loggerheads as far as the leadership was concerned.
Maguire was the team's captain but he was far from his best in the previous season and could not bring his A-game. On the other hand, Ronaldo joined Red Devils from Juventus and he was the only shining light for the club in otherwise what was a ho-hum season.
Manchester United finished at the sixth place in the Premier League standings and finished with their worst points (58) tally ever. United just could not come up with a collective effort on the pitch and thus there were reports of dispute among the players.
On the other hand, Ronaldo was at his best as he scored 24 goals across all competitions for the club, out of which 18 came in the Premier League. Ronaldo is known to be a leader within a group and he pushes everyone to play at a high level.
Writing in his column for BBC, Stone disclosed: "Last season could hardly have ended any worse for United as they finished sixth and their trophy-less run extended to the fifth season. The squad was split after a disagreement over the captaincy, with Cristiano Ronaldo at its core, which left Harry Maguire unhappy."
Meanwhile, Manchester United's new manager Erik Ten Hag will reveal the team's new captain ahead of the pre-season. There is no doubt that Cristiano Ronaldo will be a front contender to be United's new captain as he was the club's best player in the previous season.
Cristiano Ronaldo will look to get the best out of his players if he is appointed as the new captain of the club. On the other hand, Manchester United has rejected Barcelona's transfer bid for Harry Maguire as part of the deal to take De Jong.
Leave a comment