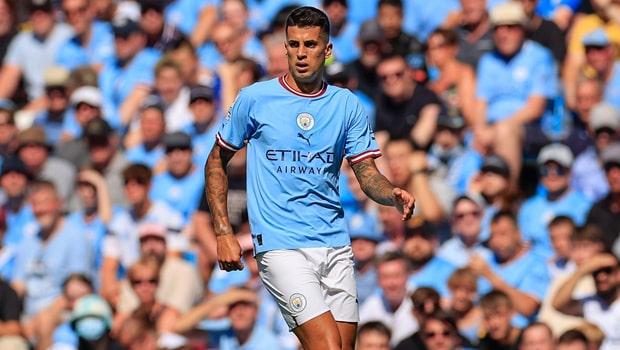 Recent seasons have exposed Barcelona's vulnerability in the right-back position, a void that has hindered their competitiveness for major titles. With aspirations to secure silverware by season-end, the club is strategically looking to address this longstanding concern.
A report by Sport indicated that João Cancelo is emerging as the prime contender for this critical role. The player's desire to join the Catalan squad works in their favor, as does Manchester City's willingness to wrap up their business promptly before the transfer window closes in two weeks.
Guided by the influential Jorge Mendes and with the endorsement of Deco, Cancelo is primed for a new chapter. All that remains is a consensus between the involved parties. Barcelona aims to hasten the process by presenting its proposal, which encompasses not only loan fees to Manchester City but also player remuneration.
While the club's proposition significantly curtails the financial burden for the player, a pivotal aspect of the deal centers around the purchase option. Barcelona's ideal scenario involves a purchase option of 30 million euros, coupled with certain performance-based triggers. This includes conditions such as reaching the Champions League round of 16 or the player's involvement in 70 percent of official matches.
However, this nuanced point has sparked discussions. Manchester City, keen on parting ways with Cancelo, seems inclined towards either a sale or a mandatory purchase option by June 30. Negotiations are in full swing, with Cancelo and Mendes working diligently to clinch an agreement. The potential renewal of Bernardo Silva at City, also under Mendes's purview, could sway the balance further in Barcelona's favor.
Cancelo has emerged as one of the preeminent full-backs in global football. FC Barcelona, a club with a rich tradition of employing attacking full-backs, would greatly benefit from his acquisition.
Cancelo's blend of pace, technical ability, and footballing intelligence sets him apart. His forward surges, intricate link-ups, and accurate crosses would invigorate Barça's offensive output. Moreover, his defensive solidity ensures that the backline remains uncompromised. Given Barça's historical emphasis on flair and creativity from wide positions, Cancelo aligns perfectly with the club's ethos and could be a vital asset in their pursuit of future silverware.
Leave a comment