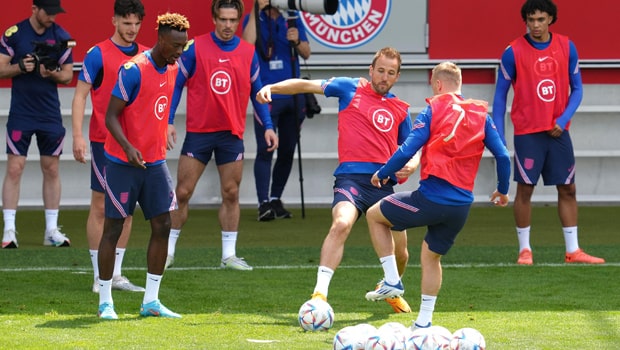 In a move that has captured the attention of football aficionados around the globe, English striker Harry Kane has penned a deal with German giants Bayern Munich. Let's delve into the nuances of this historic transfer.
The German quest
Bayern Munich has long been a powerhouse in European football. Their hunger for top talent is insatiable. As they looked to amplify their attacking prowess, Harry Kane emerged as the perfect catalyst. With a remarkable scoring knack and leadership qualities, Kane's acquisition signals Bayern's intentions to dominate not just the Bundesliga but also Europe.
Kane's English legacy
For years, the Premier League reverberated with tales of Kane's goal-scoring exploits. Wearing Tottenham's jersey, he became an emblem of consistency and determination. While many English legends have refrained from testing waters outside their homeland, Kane's decision to embrace the Bavarian challenge showcases his desire to etch his name in global football folklore.
Bayern's Vision
Bayern's decision to bring in Kane is not just about his goals. The club sees in him a leader, a mentor for younger players, and a player who can gel with the team's philosophy. His playing style complements Bayern's intricate passing game, and he could be the linchpin in many of their future assaults on opposing defenses.
Potential tactical integration
How will Kane fit into the Bayern setup? It's a question many are pondering. While the Bundesliga style is distinct from the Premier League, Kane's versatility makes him a potent weapon. Whether he's leading the line solo or pairing up with another forward, his vision and football intelligence will undoubtedly shine through in Bayern's fluid system.
Fan anticipation
Bayern fans are eagerly awaiting Kane's debut. Their expectations are sky-high, and the general consensus is that he will not just meet but surpass these expectations. The Allianz Arena is buzzing with excitement, with fans envisioning a torrent of goals and memorable moments from the Englishman.
Harry Kane's move to Bayern Munich is not just a transfer; it's a statement. For Kane, it's a new chapter in an already illustrious career. For Bayern, it's an assertion of their ambition to remain at the pinnacle of European football. Only time will tell how this collaboration pans out, but the world will be watching with bated breath.
Leave a comment