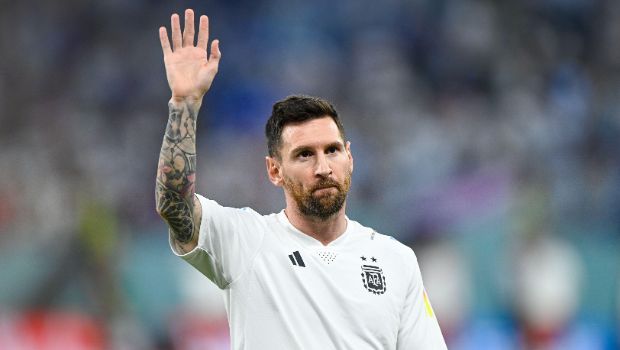 As Argentina prepares to face Croatia in the Semifinal of the FIFA World Cup in Qatar on Tuesday, Lyon defender Nicolas Tagliofico has stated that the South Americans are the favourites, especially with Lionel Messi on the team.
30-year-old Tagliofico is one of the few players still in the team since the last time both countries met at the World Cup. Croatia and Argentina faced each other in their opening World Cup game in 2018, but Croatia ended up 3-0 victors in that fixture.
The Europeans went on to finish in second place as they lost to France in the final, but they stand a chance to also recreate the 2018 final in Qatar with Argentina and Lionel Messi standing as a stumbling block.
Meanwhile, Tagliofico believes that the presence of Messi in the team always gives Argentina the advantage and the head in any match and believes that the Copa America winners have a special advantage.
"He has always been like this, for us, he is our captain and our leader. He is the one pushing us and motivating us. He is the one who gives us that special advantage when we are on the pitch. We know we have Messi, and it is a great source of motivation and hope because we all know that we can contribute and give our best. We are really happy to have Messi as our captain." Tagliofico said.
Lionel Messi has been a huge catalyst for Argentina's ride to the semifinal of the FIFA World Cup, as he has scored four goals and two assists to be the tournament's second-highest goal scorer behind French forward Kylian Mbappe.
Argentina beat the Netherlands on penalties to move to the semifinals, and Croatia also defeated Brazil on penalties to secure their progress.
Leave a comment